Nicole Beemsterboer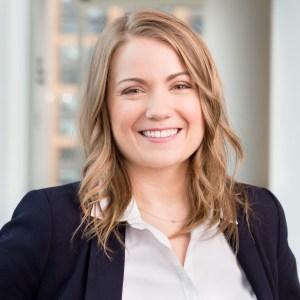 Nicole Beemsterboer
Adjunct Lecturer
Nicole Beemsterboer is the Senior Producer of Investigations at NPR, where she oversees the conceptualization, development and execution of the network's investigative reporting.
Since joining the team in 2013, she has produced and edited some of NPR's most ambitious reporting projects, from a series exposing the U.S. military's secret race-based chemical weapons testing program in World War II to uncovering a dramatic surge in complicated black lung, a deadly coal miners' disease, in Appalachia. Her work on the 2017 series Lost Mothers helped start a national conversation on the state of maternal care across the country. In 2019, she produced and edited NPR's first investigative podcast, White Lies, which investigated the murder of Rev. James Reeb in 1965 Selma, Alabama.
Beemsterboer has been recognized with journalism's highest honors, including the George Foster Peabody Award, the Alfred I. duPont-Columbia Award and the Goldsmith Prize for Investigative Reporting. She previously served as a producer for NPR's daily flagship news program, "Morning Edition," where she covered the aftermath of the devastating 2010 earthquake in Haiti, the Syrian civil war and the West Africa Ebola outbreak.
Contact
B.A., Indiana University Bloomington