Rona Kobell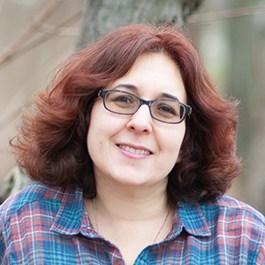 Rona Kobell
Adjunct Lecturer
Rona Kobell is a science editor and writer with Maryland Sea Grant, where she produces the magazine Chesapeake Quarterly as well as short films.
She's been covering the Chesapeake Bay for 14 years, starting at The Baltimore Sun and then at the Chesapeake Bay Journal. She has also contributed to Grist, Slate, Modern Farmer, Reason, The Atlantic's Citylab, Columbia Journalism Review, The Boston Globe, National Parks, The Washington Post and Chesapeake Baymagazine.
For five years, she co-hosted and co-produced a monthly radio show on environmental issues.
She has written and edited three major reports for the Abell Foundation, and is a 2017 winner of the Lowell Thomas Award for outstanding environmental travel writing and a recipient of the 2015 Rachel Carson award from the National Audubon Society.
She is a graduate of the University of Michigan and was a 2008-2009 Knight-Wallace Fellow at the university. She lives in Baltimore with her family.
Contact
B.A., University of Michigan