COLLEGE PARK – Sandy Banisky, the Abell Professor in Baltimore Journalism for the University of Maryland's Philip Merrill College of Journalism, will retire at the end of the summer.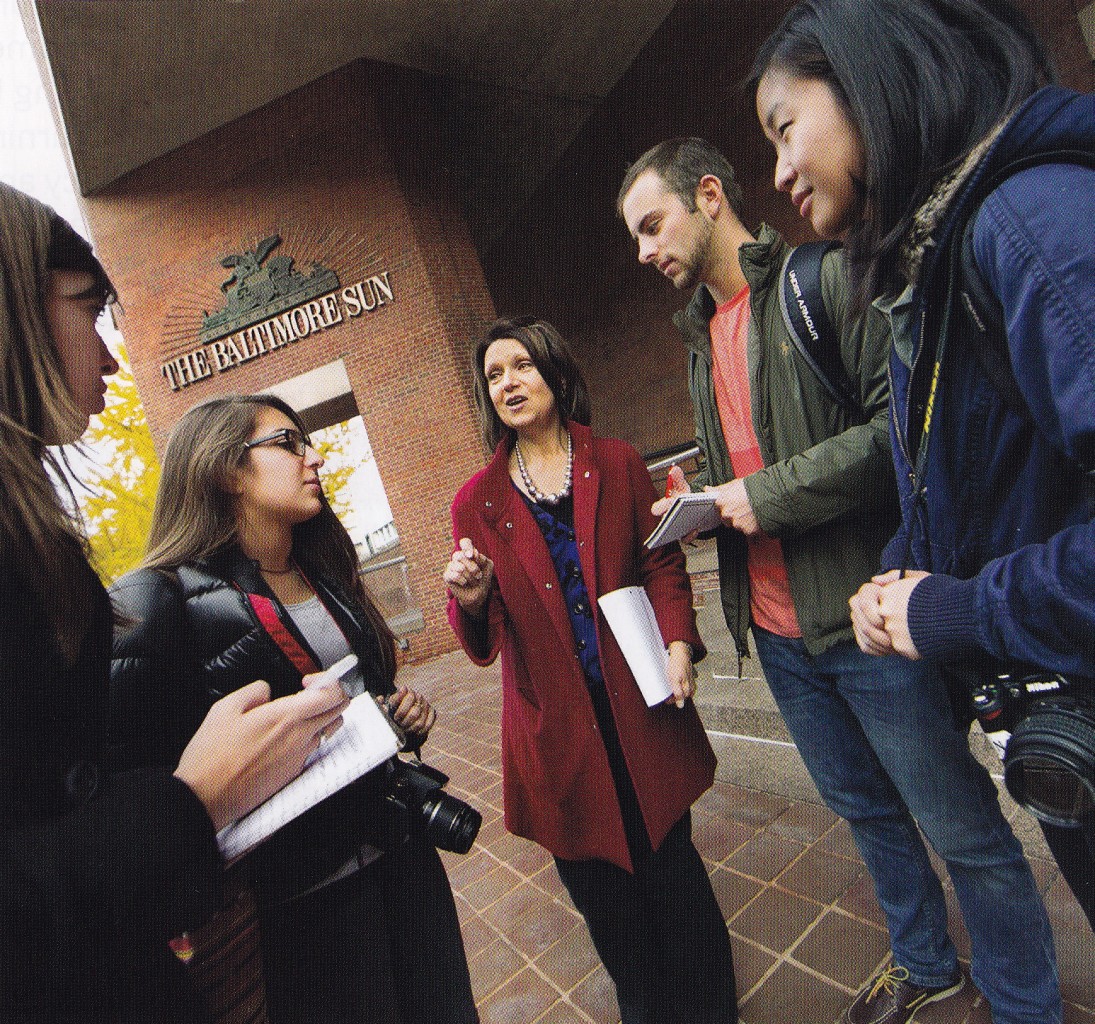 Banisky joined Merrill College in 2008 after a distinguished career at The Baltimore Sun. She was Merrill's first Abell Professor and created the college's Baltimore urban affairs reporting course, in which students spend a semester working in Baltimore reporting on issues of importance to cities. 
She also played a key editorial role on many of the investigative projects published by the college's Howard Center for Investigative Journalism, Capital News Service and Shirley Povich Center for Sports Journalism.
"Sandy Banisky has distinguished herself as a journalism educator since the day she joined Merrill College," Merrill College Dean Lucy Dalglish said. "She is one of our few faculty members who could teach literally any of our writing, reporting, editing, media law and ethics classes. To say she will be missed is an understatement." 
"Merrill College is an amazing place, filled with people who bring great energy and ambition and dedication to journalism," Banisky said. "I've been awed by my colleagues every day. And I've been thrilled by the work of the students, who are crafting a brilliant future for our important profession. I can't wait to see what the people of Merrill do next." 
Before joining the Merrill faculty, Banisky was deputy managing editor for news at The Baltimore Sun. In that job, she supervised the metro, foreign, national, sports and business desks, and developed front-page stories from every department.
She also served as The Sun's deputy managing editor for metro. In 2002, the metro staff's coverage of the Washington Beltway snipers was a Pulitzer Prize finalist. She earlier was national editor and before that was a reporter.
As The Sun's national correspondent, Banisky covered the Oklahoma City bombing, the trial of Timothy McVeigh, the aftermath of floods in North Dakota and the crash of a jet into the Everglades, among other events. As a reporter for metro, her beats included state and local government as well as abortion politics.
At Merrill, her Baltimore urban affairs class' reporting, in collaboration with the CNS data bureau, won the 2018 Robert F. Kennedy Journalism Award for the best college journalism for a project that explored how neighborhood environment promotes asthma triggers.
The capstone won several other awards, working with other Merrill classes, including a 2019 Maryland, Delaware, District of Columbia Press Association Award for investigative reporting for a look at the challenges Baltimore's corrupt police force faces under the demands of a federal consent decree; and a National Association of Black Journalists 2017 Salute to Excellence award for a collaboration with Kaiser Health News investigating why residents of Baltimore's poorer neighborhoods lack access to good health care.
 
A graduate of Boston University, Banisky holds a law degree from the University of Baltimore and was admitted to the Maryland bar.
For more information, contact:
Josh Land
joshland@umd.edu
301-405-1321