COLLEGE PARK -- The University of Maryland Philip Merrill College of Journalism has awarded the inaugural CNN Richard Davis Endowed Distinguished Graduate Fellowship in Journalism to master's student Valeria I. González Montero.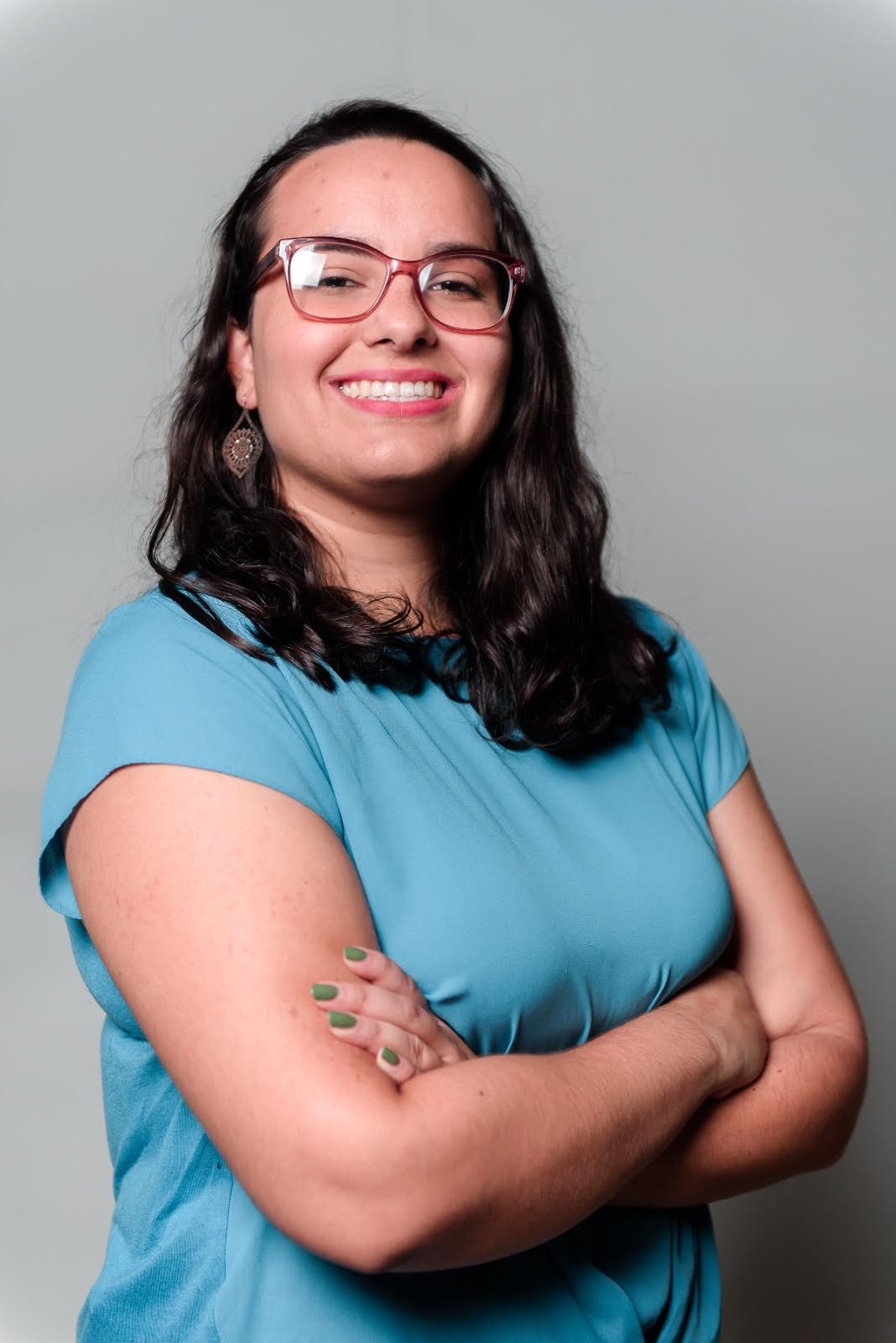 The fellowship is funded by a $300,000 gift from CNN to honor Merrill College alumnus Richard "Rick" Davis (M.A. '84), who retired at the end of January after serving as CNN's executive vice president of news standards and practices since 1998. Davis is a member of Merrill College's Board of Visitors and of the University of Maryland College Park Foundation Board of Trustees.
It provides merit-based support for Merrill College graduate students with a preference for students who will promote diversity in the newsroom. The fund may be used for tuition support, summer stipends, research and internship/mentoring opportunities. The Merrill College dean selects the fellows.
González Montero is a first-year master's student from Utuado, Puerto Rico. She arrives at Merrill having gained significant broadcast, radio and digital journalism experience through jobs and internships at a variety of Puerto Rican outlets, including Pulso Estudiantil, Tiempo X-tra and Jagual Media. She earned her bachelor's degree from the University of Puerto Rico -- Río Piedras Campus.
"We are thrilled that Rick Davis and CNN have chosen to support students like Valeria," said Rafael Lorente, the college's associate dean for academic affairs. "Our young journalists are looking to make a difference in the world, and this kind of scholarship and mentoring support are exactly what they need in order to kickstart their careers."
The CNN Richard Davis Fellows will be mentored by designated leaders and staff at CNN in the Washington, D.C., bureau. CNN mentors may be involved in supporting the careers of the fellows to create a pipeline of exceptional candidates with a goal to expand diversity in the newsroom and mentorship in newsroom leadership.
The fellowship serves as a tribute to Davis' 40-plus-year legacy at CNN, his impact on journalism, and history of supporting and mentoring students. He was on the original CNN launch team in June 1980.
Davis' legacy at CNN goes far beyond his oversight of CNN Standards, and producing award-winning interview, debate and sports news programs. He also left his mark by actively identifying, mentoring and supporting aspiring journalists, believing in the importance of diversity in the newsroom at every level.
"I couldn't be happier to know that Valeria has been chosen as the inaugural fellow to receive this scholarship as part of the wonderful Merrill graduate program," Davis said. "I can't wait to meet with her and introduce her to my former colleagues at the CNN Washington bureau."
Davis earned his B.A in Government and Public Affairs at American University, and he earned his master's degree in television production/communications in 1984 from the University of Maryland, where he has established two Davis Scholarships in Journalism at Merrill College. He remains an avid supporter of Maryland Terrapins Athletics. 
For more information, contact:
Josh Land
joshland@umd.edu
301-405-1321