COLLEGE PARK — The family of Enzo Alvarenga has launched a scholarship at the University of Maryland's Philip Merrill College of Journalism to honor his memory.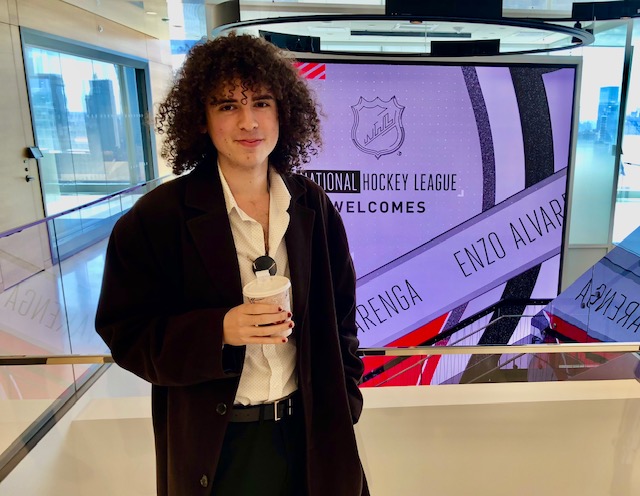 The Enzo Bibes Alvarenga Endowed Scholarship in Journalism was established to commemorate Enzo Marcel Alvarenga, who attended Merrill College as a first-year student before he died in an accident while bicycling in 2022. He was 18. 
To support the scholarship and honor Alvarenga's memory, give at go.umd.edu/AlvarengaScholarship.
"Enzo attended Merrill because he believed that great journalism has an uncommon ability to create role models, expose corruption and change the way we see the world," said Carlos Alvarenga, Enzo's father. "The scholarship is meant to provide financial support to Merrill students who share his vision for a world where journalists tell their stories to form a powerful force for social good."
Enzo Alvarenga enrolled at Merrill College after graduating from the Rochambeau French International School in Bethesda. In addition to his coursework, he covered men's soccer for the student publication The Left Bench, now Terrapin Sports Central.
His father, Carlos, has visited Merrill College and served as an adjunct lecturer at UMD's Robert H. Smith School of Business. 
"We are grateful to the Alvarenga family for including us in their efforts to remember this remarkable young man," Dean Lucy Dalglish said. "Enzo made an impression on everyone he met. We will do our best to share his legacy with our students."
For more information, contact:
Josh Land
joshland@umd.edu
301-405-1321