WASHINGTON, D.C. – National Geographic Documentary Films announced it is partnering with acclaimed filmmaker Dawn Porter ("The Way I See It," "Good Trouble: John Lewis") and Trailblazer Studios on a feature documentary that sheds new light on a century-old period of intense racial conflict. Red Summer (working title) comes 100 years from the two-day Tulsa Massacre in 1921 that led to the murder of as many as 300 Black people and left as many as 10,000 homeless and displaced. The film will premiere in June on National Geographic, commemorating Juneteenth when the last Black slaves in the U.S. heard of their emancipation, and will air globally in 172 countries and 43 languages.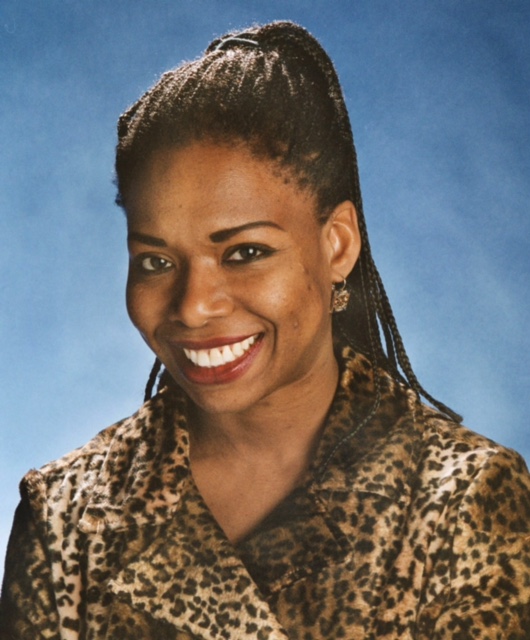 Award-winning Washington Post journalist and Oklahoma native DeNeen Brown, an associate professor at the University of Maryland Philip Merrill College of Journalism, is at the heart of the film, reporting on the search for mass graves in Tulsa. Digging into the events that led to one of the worst episodes of racial violence in America's history, Brown uncovers new insights into this early 20th-century period known as the Red Summer. Between 1917 and 1923, when Jim Crow laws were at their height and the Klu Klux Klan was resurging across the nation, scores of Black homes and businesses were razed, and hundreds of Black people were lynched and massacred with impunity.
The first to revive the call for justice for victims and survivors in a 2018 article, Brown is uniquely placed to explore today's new Civil Rights Movement in the context of the Tulsa Massacre and the Red Summer. With inside access to family members of those killed, law enforcement, archeologists and historians, Brown makes sense of the science and the politics intertwined throughout the search for Tulsa's mass grave. Leaving no stone unturned, Red Summer also untangles the role the media played in covering events at the time in order to reveal the full extent of the nation's buried past.
The excavation of a possible mass grave in Tulsa will be the fulfillment of early 20th-century calls from Black newspapers which first reported on the Red Summer and kept their community informed. The excavation is just one part of Tulsa's effort to reckon with the past and bring back a thriving Black business community.
National Geographic Documentary Films' Red Summer comes on the heels of its highly successful docuseries City So Real, continuing to shed light on social justice and racial equality in America.
Red Summer is produced by Porter's Trilogy Films and Trailblazer Studios in association with National Geographic Studios. Porter serves as producer and director, with Brown as contributing reporter and Lauren Capps as story producer. For Trailblazer Studios, Jeff Lanter and Ashleigh Di Tonto are executive producers. For National Geographic, Christine Weber is executive producer and Courtney Monroe is president, Content. 
About National Geographic Documentary Films
National Geographic Documentary Films is committed to bringing the world premium, feature documentaries that cover timely, provocative and globally relevant stories from the very best documentary filmmakers in the world. National Geographic Documentary Films is a division of National Geographic Partners, a joint venture between Disney and the National Geographic Society. Furthering knowledge and understanding of our world has been the core purpose of National Geographic for 132 years, and now we are committed to going deeper, pushing boundaries, going further for our consumers … and reaching millions of people around the world in 172 countries and 43 languages every month as we do it. NGP returns 27 percent of our proceeds to the nonprofit National Geographic Society to fund work in the areas of science, exploration, conservation and education. For more information, visit natgeotv.com or nationalgeographic.com, or find us on Facebook, Twitter, Instagram, YouTube, LinkedIn and Pinterest.
About Trilogy Films
Trilogy Films specializes in creating award-winning, feature-length documentaries that elevate important issues and spark necessary conversations. Led by filmmaker Dawn Porter, Trilogy has produced content for some of the globe's largest content brands and distributors, while earning several of the industry's highest honors, including a Peabody Award for the 2016 documentary Trapped and Independent Spirit Award nomination for her 2013 film Gideon's Army. Recent projects include John Lewis: Good Trouble (Magnolia Pictures), about the late Congressman John Lewis and The Way I See It (Focus Features), about photojournalist Pete Souza, who served as Chief Official White House photographer for President Barack Obama and as an Official White House photographer for Ronald Reagan. Trilogy Films is currently producing an Apple TV multi-part documentary series with Oprah Winfrey and Prince Harry that focuses on mental illness and wellbeing. 
About Trailblazer Studios
Trailblazer Studios is an Emmy-winning entertainment, production, post and sound facility. Based in Raleigh, N.C., Trailblazer's nearly 20,000 sq. ft. facility boasts a soundstage, production offices, edit suites, picture finishing, sound mixing and other related services. Most recently, the company announced a first-of-its-kind television endeavor with Reuters to adapt its highly acclaimed, award-winning investigative series The Body Trade. Trailblazer, which delivered nearly 100 hours of original programming in 2020, is currently producing several announced blue-chip, natural-history and premium-documentary series for several networks, including National Geographic, OWN, Discovery and PBS. The company also assists clients with delivering content to HBO, Netflix, Amazon and numerous film festivals, including Sundance, Full Frame and Tribeca. 
Media Contacts
Kristin Montalbano, National Geographic, 202-912-3244, kristin.montalbano@natgeo.com
Fowzia Iranpur, National Geographic, 562-900-0632, fowzia.iranpur@natgeo.com