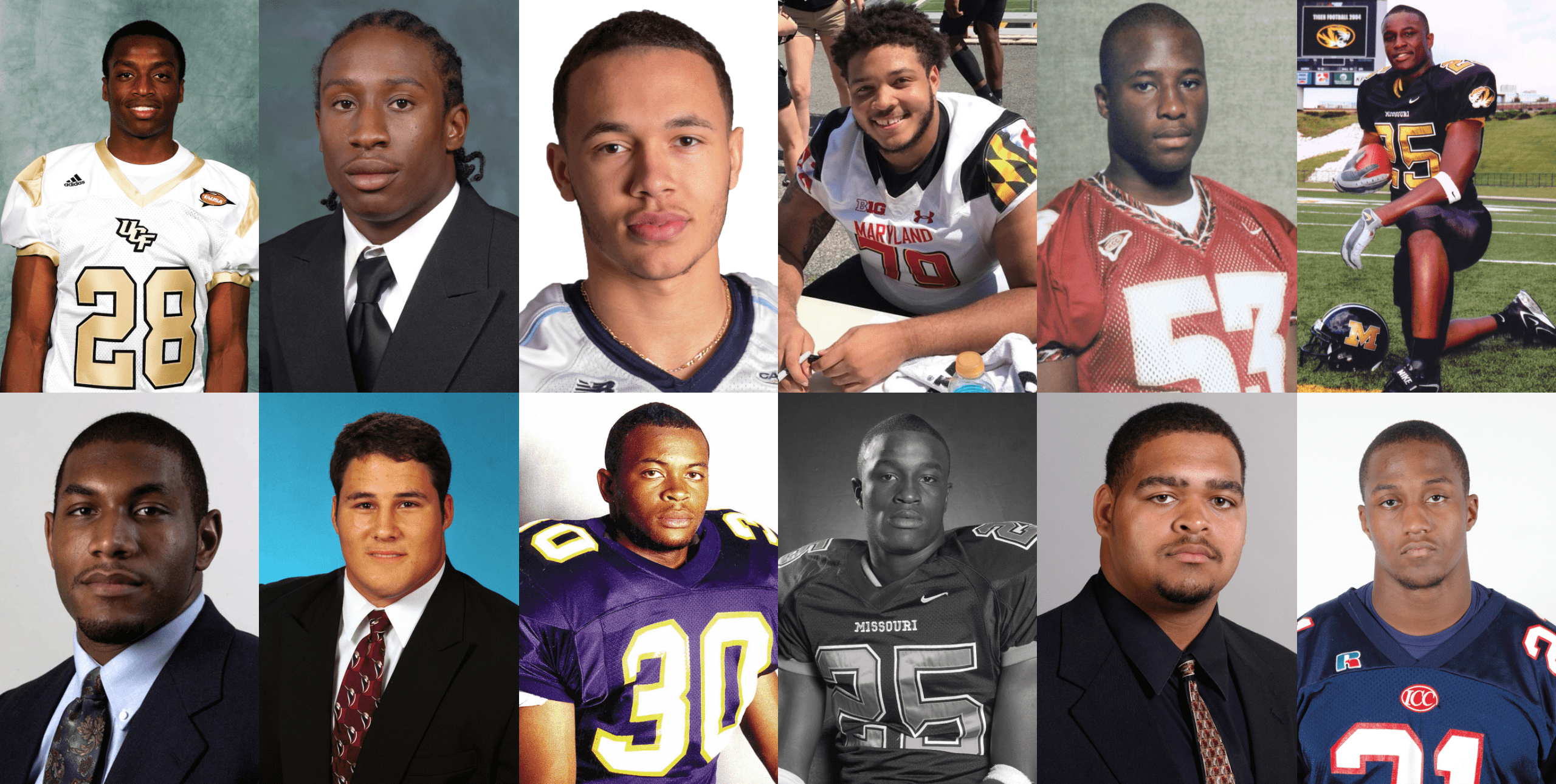 COLLEGE PARK -- The University of Maryland's Howard Center for Investigative Journalism and Shirley Povich Center for Sports Journalism have teamed up for the first time to publish "Pushed Too Far," an investigation into the 22 Division I college football player deaths from exertion-related illnesses since 2000.
The project was published Friday by USA Today and Monday by the UMD Philip Merrill College of Journalism's Howard Center. The story is told through an investigative story and a timeline that includes details on each of the 22 players.
The primary causes of death for these incidents are sudden cardiac arrest, heatstroke and collapse from sickle-cell trait. The story explores the fact that football programs and coaches face few repercussions from institutions or the NCAA, even when they violate recommended safety precautions that might have prevented death. 
The research -- conducted by Merrill Professor of the Practice Kevin Blackistone's Spring 2019 and Spring 2020 Sports Reporting and Writing classes, and master's student Dan Novak -- was based on cases gathered from publicly available court records, death certificates, legislative reports, media reports and interviews. 
"This would not have been possible without the collaboration with the Howard Center to mold the curiosity of students, who mined information from myriad sources across the country into a piece of explanatory journalism following the death of former Terps football player Jordan McNair, someone who should have become one of their fellow alumni," Blackistone said.
The story examines measures taken by the NCAA to address the problem of exertional death. It found the NCAA has taken incremental steps and made recommendations, but not enforceable rules changes.
There have been no Division I fatalities since 2018 -- however, Quandarius Wilburn, a football player at Division II Virginia Union University, died in early August after collapsing during practice. Experts said the risk to football players remains, and coaches and schools need to be held accountable for dangerous workouts and training sessions.
Novak, who earned his master's degree from Merrill College in 2020, authored the project. He began reporting while a student and completed the project in collaboration with USA Today after graduating. He works full-time for Voice of America's Learning English division.
"Dan Novak's investigative piece is the first of what we expect will be many projects in collaboration with the Howard Center," said Povich Center Director Mark Hyman, Merrill College's inaugural George Solomon Chair in Sports Journalism. "This is an excellent example of the quality journalism being produced by our students."
The mission of the Howard Center is to teach the next generation of investigative journalists through hands-on investigative projects, working with experienced journalists on Merrill's faculty or with visiting professionals. 
The Howard Center is generously funded by $3 million from the Scripps Howard Foundation. It honors Roy W. Howard, one of the newspaper world's pioneers. He became president of the United Press when he was 29 and 10 years later was named chairman of the board of Scripps Howard.
The Shirley Povich Center for Sports Journalism prepares students to be innovators and leaders in all facets of sports media. The center's unique, experiential curriculum and public programs elevate and amplify discussion of race, gender, politics and the world -- just as Shirley Povich did each morning in The Washington Post.
The Povich Center was made possible by a challenge gift from Shirley Povich's children – Maury, Lynn and David – as well as support from other involved parties. 
For more information, contact:
Josh Land
joshland@umd.edu
301-405-1321