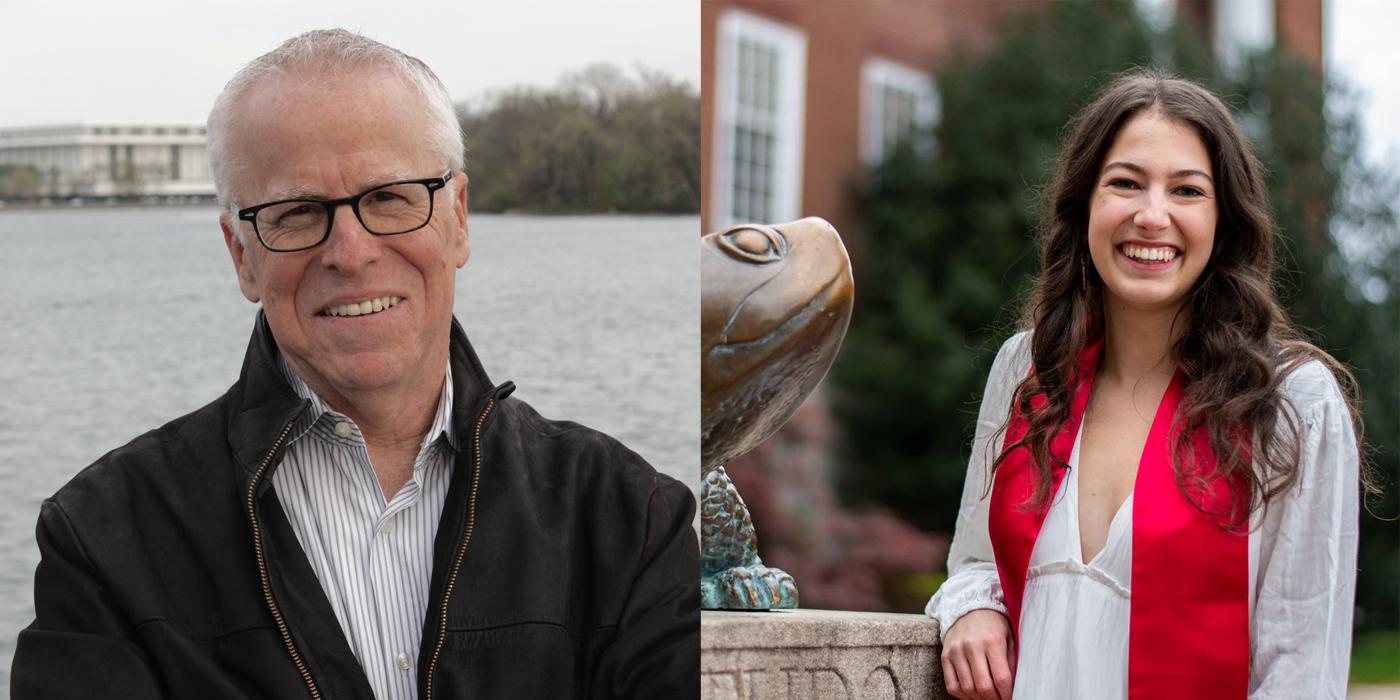 COLLEGE PARK – New Visiting Professor Tom Rosenstiel and graduating senior Angela Mecca will serve as the University of Maryland Philip Merrill College of Journalism's Winter 2021 commencement speakers, Dean Lucy Dalglish announced.
Rosenstiel, the former executive director of the American Press Institute, joined Merrill College in Fall 2021 as the Eleanor Merrill Visiting Professor on the Future of Journalism. Mecca is a journalism major and history minor from Fairfax County, Virginia.
The Merrill College commencement ceremony will be held via Zoom on Wednesday, Dec. 22, at 10 a.m.
Rosenstiel, who left API after leading the organization since 2013, is one of the world's most recognized thought leaders about journalism, media, technology, and the intersection of media and politics. He will teach courses on the role of journalism in a democracy, news-delivery models, media innovation, and media and politics.
Rosenstiel is the author of 10 books, including three novels, and founded two major media nonprofits -- the Project for Excellence in Journalism and the Committee of Concerned Journalists. He lectures around the world and consults with media companies on the future of news and information. He is also a nonresident senior fellow in governance studies at The Brookings Institution.
During her time at the University of Maryland, Mecca worked at The Diamondback, interned for the Howard Center for Investigative Journalism and was involved in the Delta Gamma sorority.
At The Diamondback, Mecca worked as a staff writer and led the freelance desk before becoming editor-in-chief in April 2021. As an intern for the Howard Center in the summer of 2021, she reported on how the city of Annapolis has come to terms with its history of racial terror as part of the "Printing Hate" project.
Her experiences have allowed her to both hone her journalistic skills and create long-lasting memories, and she is ecstatic to see what lies ahead.
For more information, contact:
Josh Land
joshland@umd.edu
301-405-1321