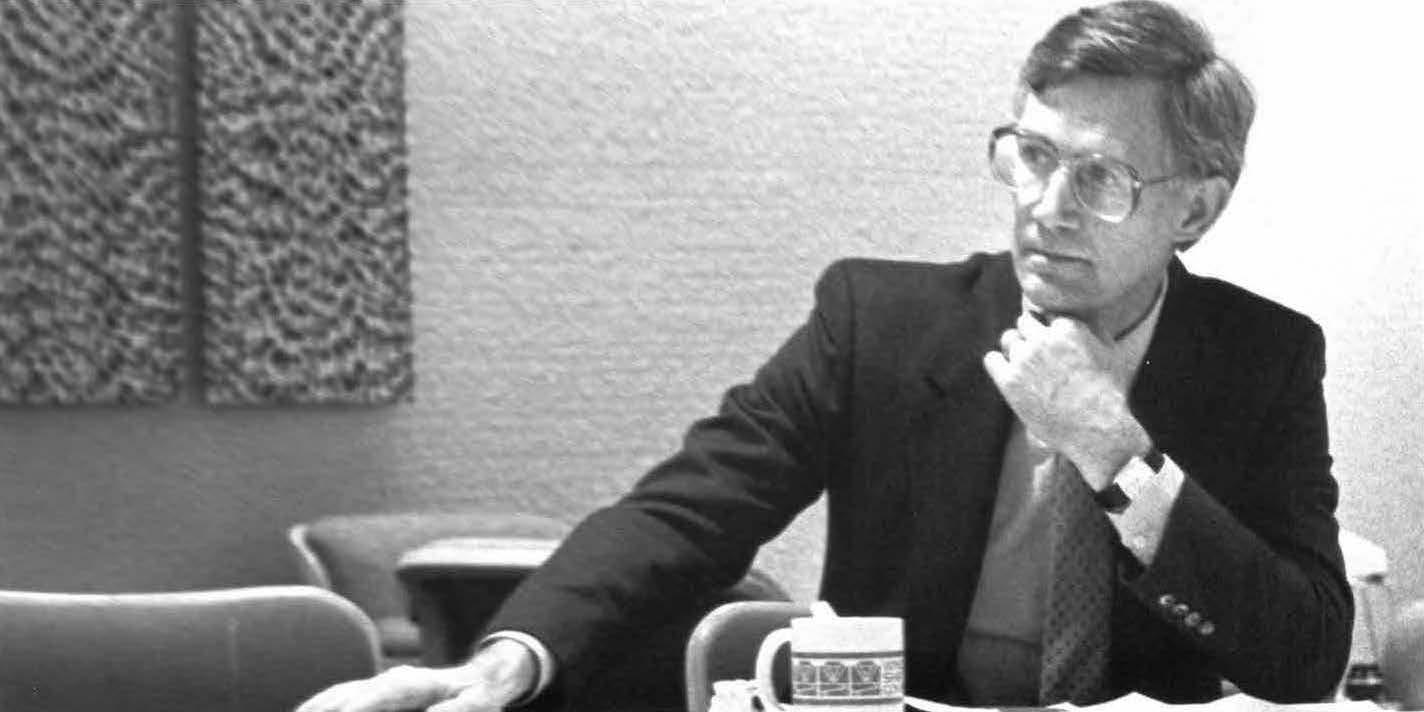 COLLEGE PARK -- Frank Quine, who spent 24 years working at the University of Maryland Philip Merrill College of Journalism after 18 years with the American Press Institute, died Saturday at age 84.
After coming to Merrill in 1988, he served as the college's development director and assistant dean as well as vice president of the American Journalism Review, which ceased publication in 2015. He retired in 2010, but came out of retirement for six months in 2013 at the request of Dean Lucy Dalglish. During that time, he returned to his previous roles of assistant dean and chief development officer on an interim basis while the search for a new development officer took place.
Quine played a key role in bringing the college a grant for an endowed Knight Chair in 1994 and contributed to securing the gift from Philip Merrill that led to the naming of the college in 2001. In his final four years before his initial retirement, he helped coordinate the fundraising, design, construction and 2010 opening of the $30 million John S. and James L. Knight Hall, the new home of the college.
Along with his wife, Mary Ellen Doran-Quine, he also sponsored a Merrill scholarship for undergraduate students in need and hosted international Humphrey fellows, a Fulbright exchange program funded by the U.S. State Department. 
Quine was a beloved member of the Merrill community, Dalglish said. 
"Frank was Merrill College's No. 1 fan. He was kind, thoughtful and creative," she said. "I knew Frank long before I joined Merrill College. When we suddenly lost a development officer, I turned to Frank to fill in for the interim because I knew he wouldn't let us miss a beat."
Christopher Callahan, former associate dean at Merrill and current president of the University of the Pacific, praised Quine's role in helping the college rise to national prominence.
"Quietly, humbly and always with a smile, Frank Quine helped build the foundation for what is today one of the very best journalism schools in the country," Callahan said. "Working side by side with two great deans – Reese Cleghorn and later Tom Kunkel – Frank played integral behind-the-scenes roles in building bridges to the news industry and critically important donors that helped shape the college."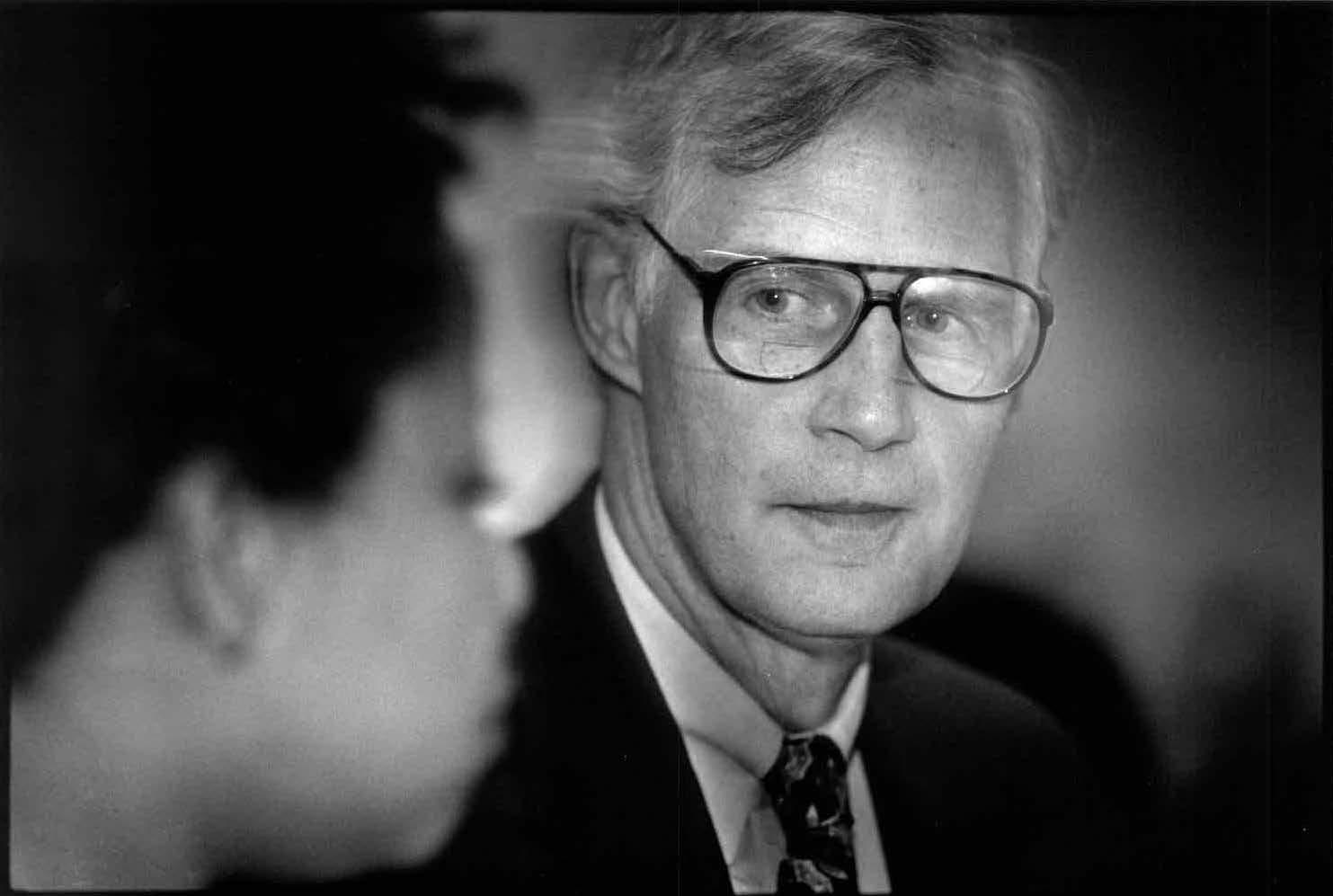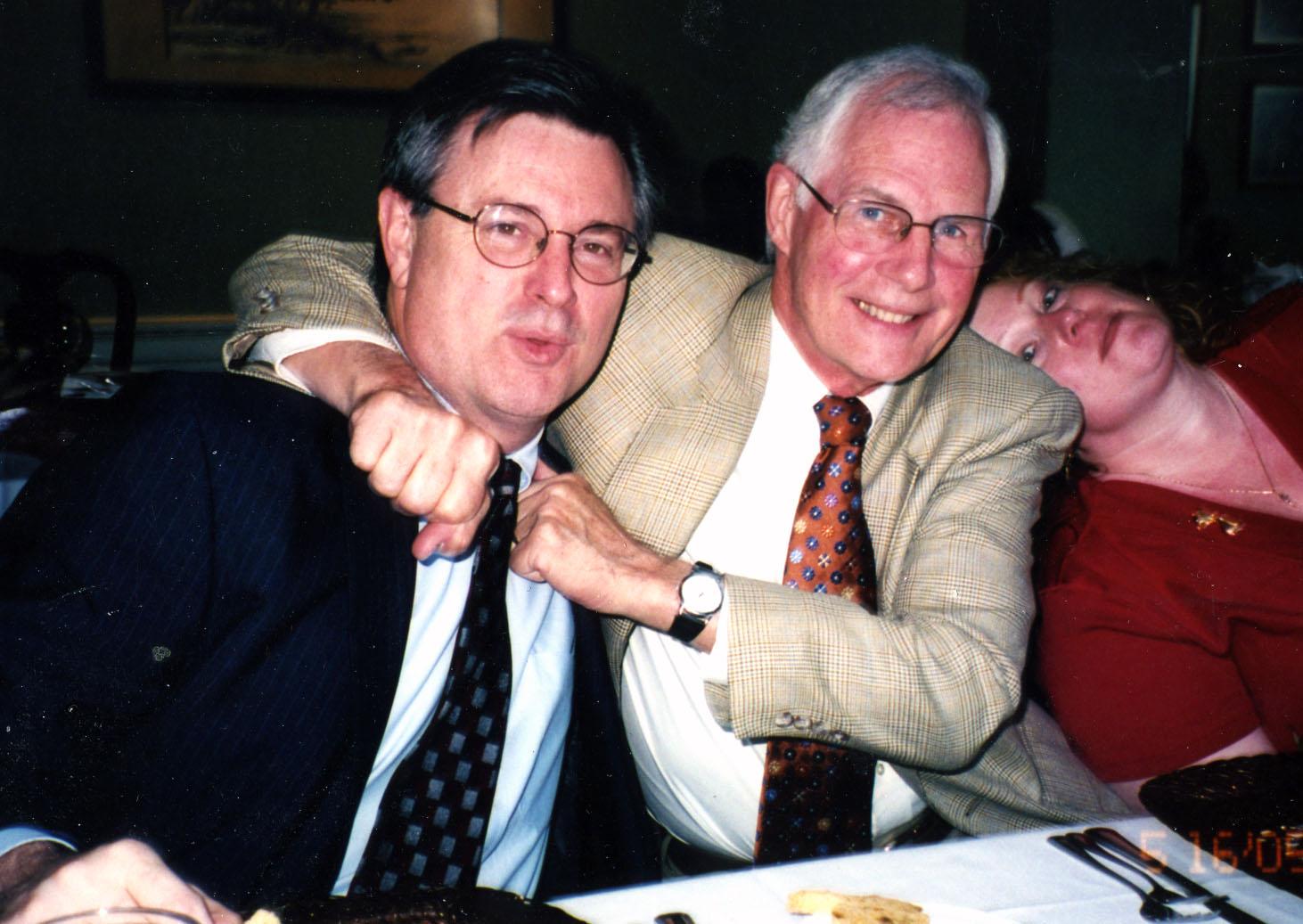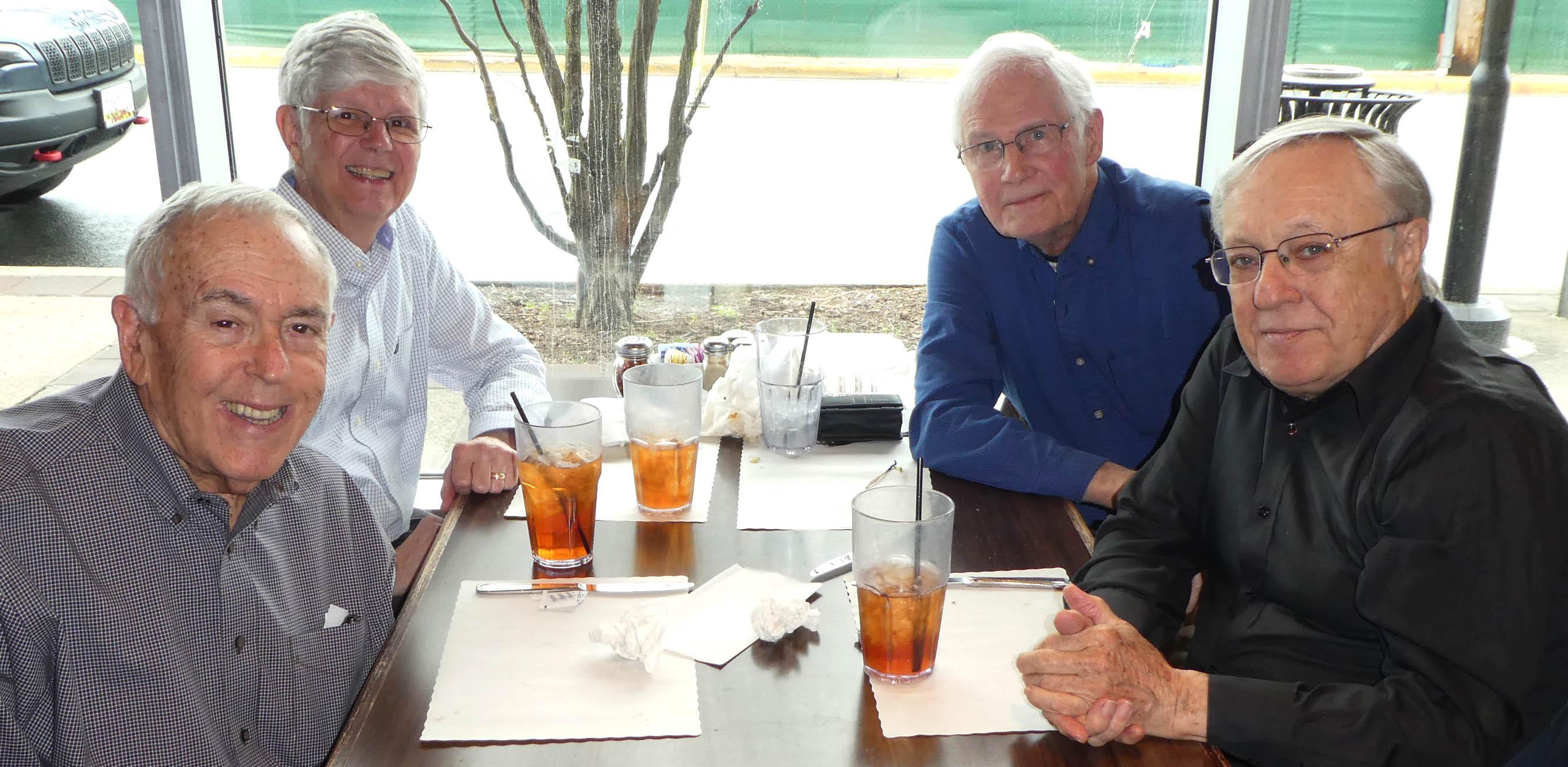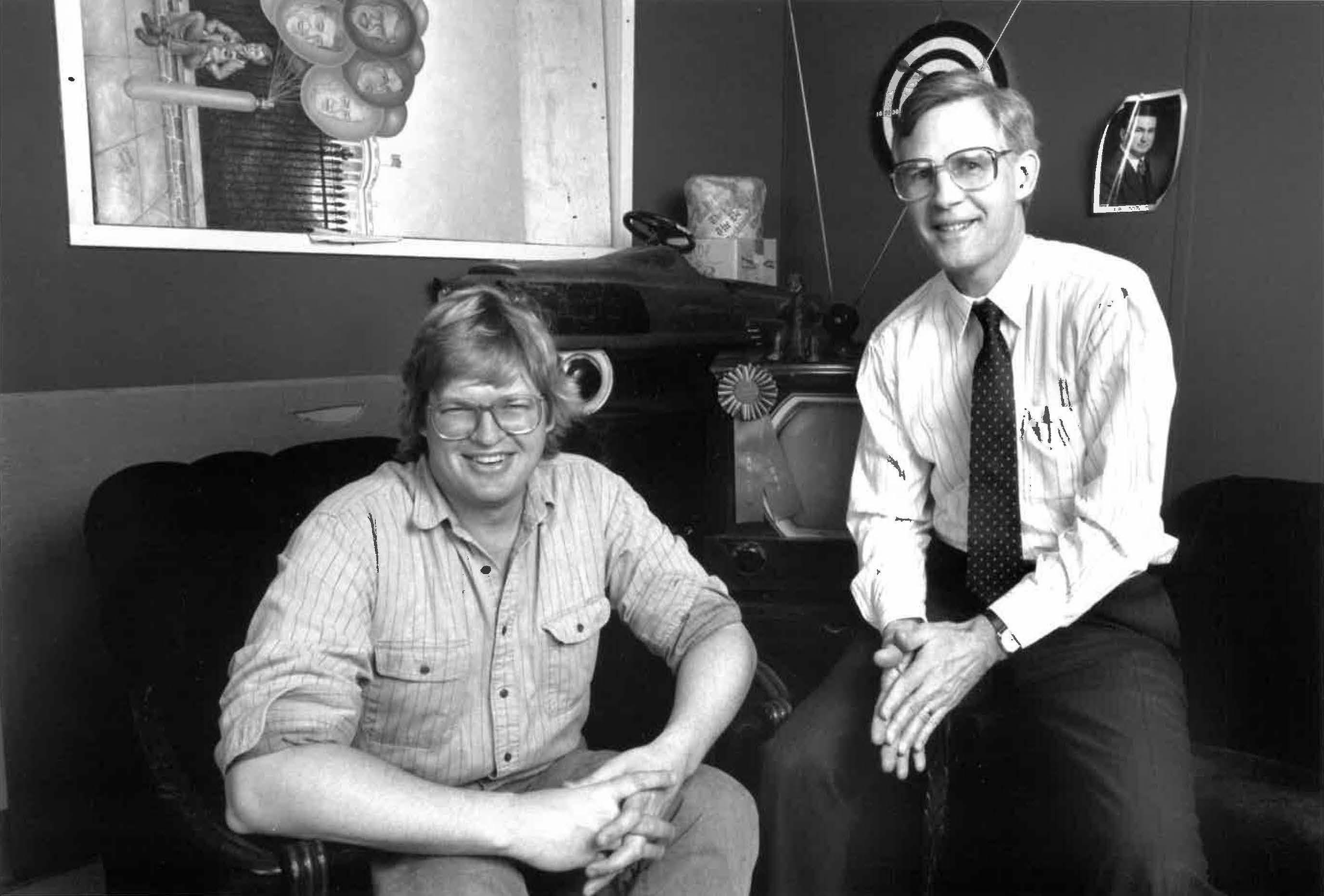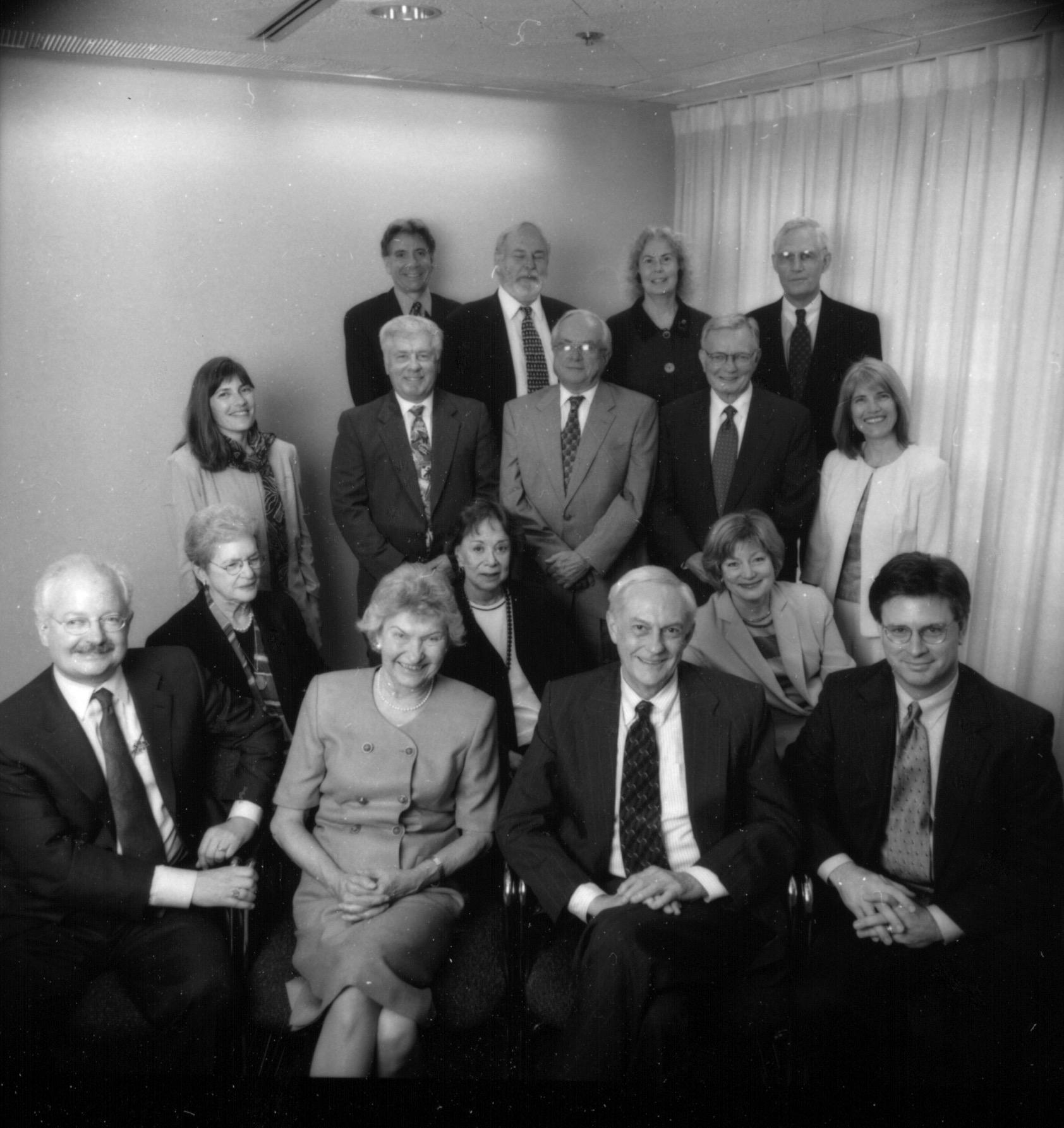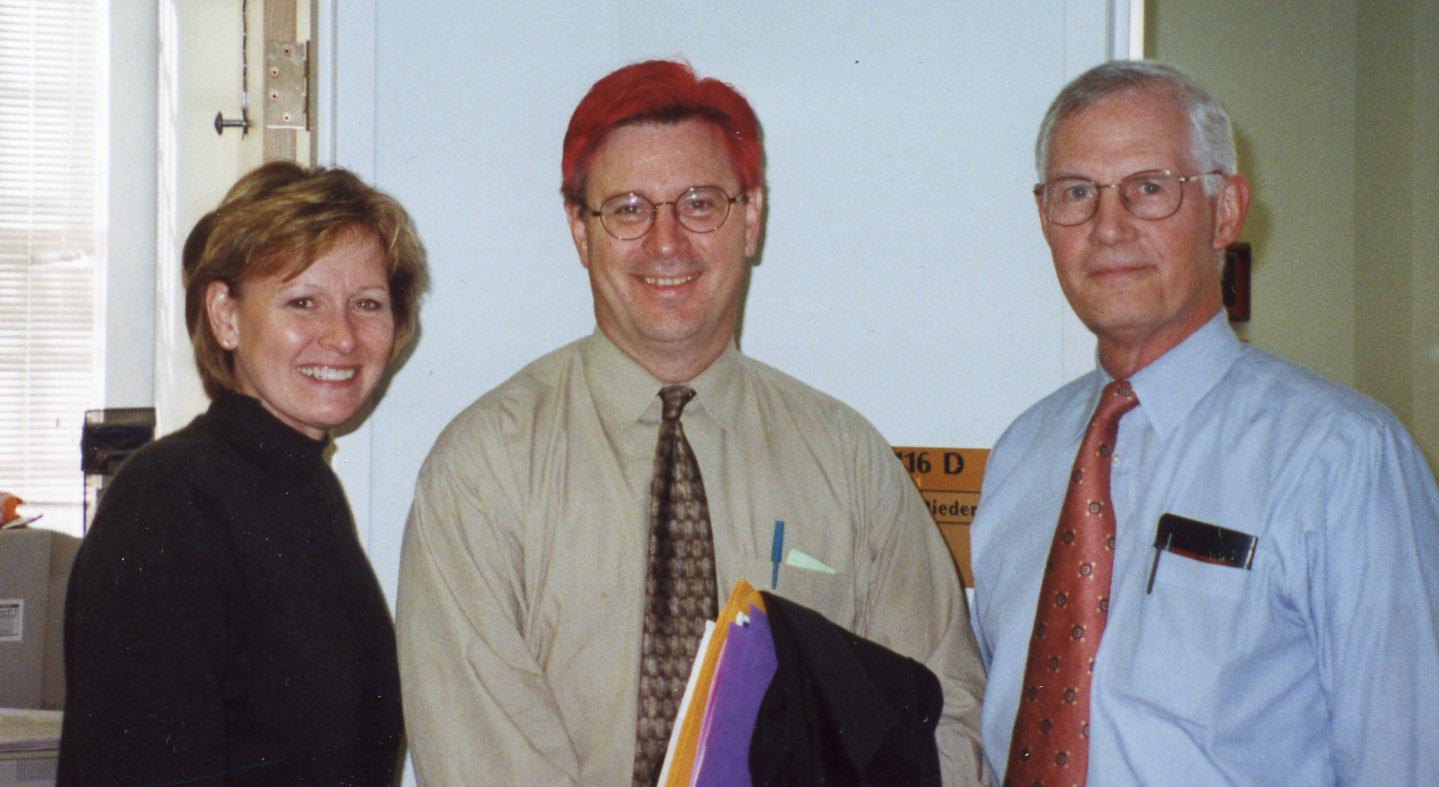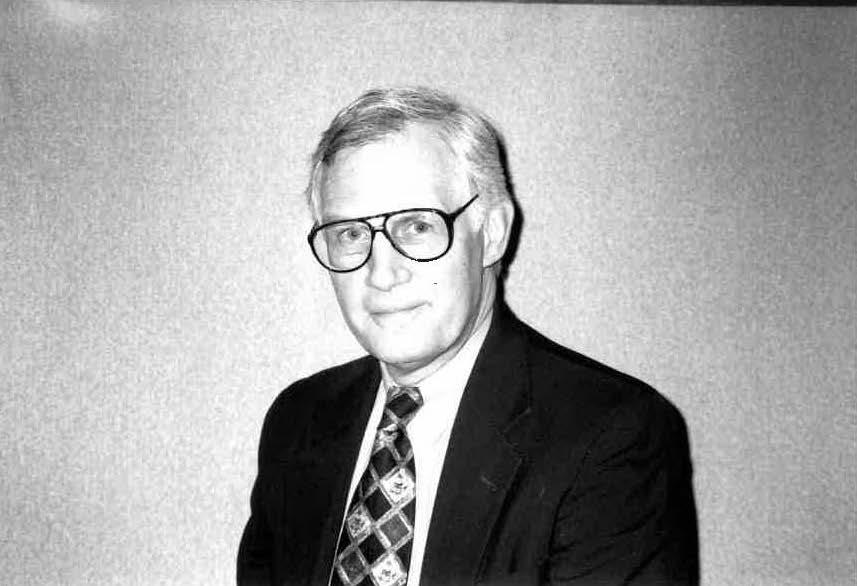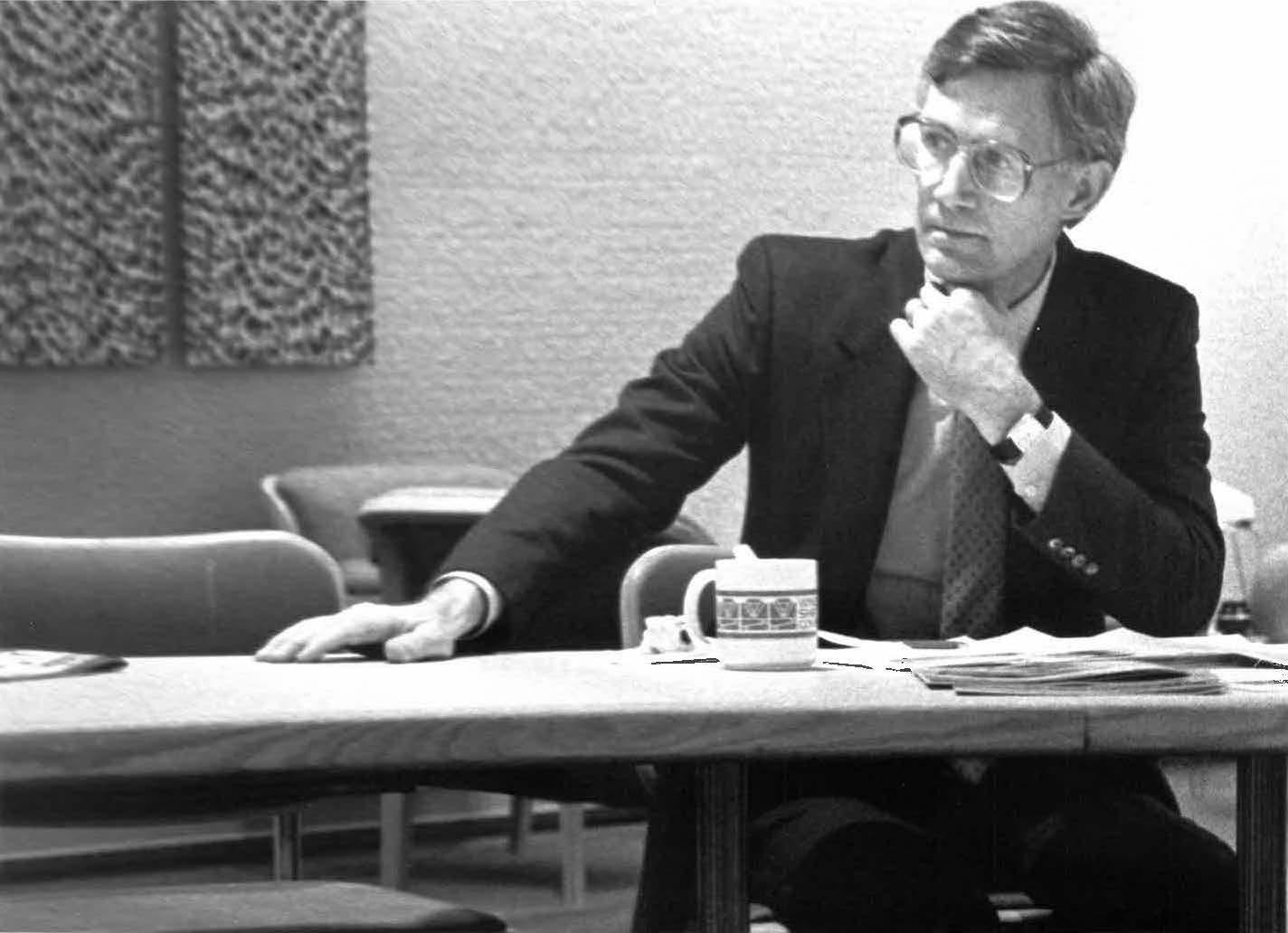 Before coming to Merrill, Quine was director and CEO of the American Press Institute for eight years (1979-87) after serving as managing director (1977-79) and associate director (1969-77). While at API – which at the time was the U.S. and Canadian newspaper industry's management training and career-development center – he planned and conducted 92 seminars for editors, department heads and publishing executives.
Quine previously worked for legendary St. Petersburg Times publisher Nelson Poynter as sports editor and news editor at the St. Petersburg Evening Independent in Florida. He also was a sportswriter for the Jacksonville Journal. 
He was the 2014 recipient of the Society of Professional Journalists D.C. Chapter's Distinguished Service Award and the 2013 winner of the Maryland-Delaware-D.C. Press Association Distinguished Service Award. He received a Lifetime Service Award from the American Press Institute in 2006. Quine, who grew up in a suburb of Akron, Ohio, also won the 1971 William D. Taylor Award as Kent State University's Journalism Alumnus of the Year.
"Frank was a journalist's journalist -- a thorough pro who loved the news business and brought an amazingly positive, cheerful, can-do attitude to everything he did and everyone he met," said Merrill Professor Emeritus Carl Sessions Stepp. "In his first week on the job, he came into the dining hall one day for lunch, spotted some of us at a table, sat himself down with us, and in that moment became a fast friend forever."
Said Carol Rogers, Merrill professor of the practice emerita: "He was simply one of the best -- at what he did and who he was. Merrill College wouldn't be what it is today without his skilled hand and his heart, and those of us who knew him would have missed out on a lot had he not been in our lives."
Quine's survivors include Dr. Mary Ellen Doran-Quine, his wife of 43 years; two children from his first marriage to Beverly Champion, Laura Heinle (Thomas) of Silver Spring, Maryland, and Linda Barry (Chase) of Jacksonville, Florida; a stepson, Sean Kelleher of Winchester, Virginia; two grandsons, William and Theo Heinle of Silver Spring; and stepgrandson Ethan Barry of Jacksonville; two brothers, Thomas and John Quine, and two sisters Anne Quine and Ellen Hill, all of Ohio.
He was predeceased by son Franklin Quine, stepson Paul Kelleher and brother William Quine.
Friends, family and colleagues are invited to share memories about Quine during a Celebration of Life, which will be held from 2-3 p.m. on Tuesday, Nov. 30, at Clyde's Willow Creek Farm, 42920 Broadlands Blvd., Broadlands, Virginia.
Frank was that rare soul -- at least in journalism, anyway -- who never met an enemy. He was utterly devoted to his many friends and colleagues. And that devotion was just as complete for the Merrill College itself.
I remember an occasion that happened late in the design process for Knight Hall. Frank and I were in one of those excruciating meetings with the architects and facilities people in which you're trying to balance the school's needs and aspirations with the finite amount of money available. As various suggestions were being made to pare back planned offices, classrooms and so forth, my blood pressure kept rising. Finally, someone asked if the building really needed so much glass, and I lost it. "Well if we're not going to put any windows in it," I declared, with one or two expletives for effect, "then let's just don't build it." And with that I stormed out -- leaving Frank alone to defend our plans.
When he returned a few hours later, I eagerly asked how the rest of the meeting had gone. Pretty well, Frank said -- the windows and all else were still in place. But he added that everybody did tell him that the Merrill College must be an interesting place to work. He looked at me and flashed that familiar grin. "I assured them it was."
Quietly, humbly and always with a smile, Frank Quine helped build the foundation for what is today one of the very best journalism schools in the country. Working side by side with two great deans – Reese Cleghorn and later Tom Kunkel – Frank played integral behind-the-scenes roles in building bridges to the news industry and critically important donors that helped shape the college.
FQ also was a kind, generous, positive and supportive colleague – I never heard him utter a word in anger – who blended his unqualified belief in the central importance of journalism to a free society with his true love for the Merrill College and the University of Maryland. He was a Terp through and through.
RIP Frank Quine, one of the finest human beings I have ever known. Frank was a wonderful ally when he was assistant dean of the J-school at the University of Maryland and I was running American Journalism Review. More important, he was a great friend. Always positive, always upbeat, with a wonderful twinkle. I used to say FQ's only flaws were that he had no guile and no malice, but I could forgive him because he was such a terrific guy. A great FQ memory: at one of those public and the press symposia the Ford Foundation funded for AJR, FQ and NPR's Brooke Gladstone seized the piano after dinner and took over the entertainment. Don't know which was more important to FQ, his love of piano great Errol Garner or his Manx heritage (his roots were on the Isle of Man). He will be missed, big time.
We are deeply saddened about the passing of Frank. He was a first-class professional, wise and kind, and thoroughly dedicated to the Merrill College and UMD.
Frank had more love for the Philip Merrill College of Journalism than anyone I know (well, maybe beside Reese Cleghorn). Frank got us interested in giving and supporting the school, and was always willing to wave the flag and lend a hand. When I took over my mother's board seat, I was new to media as a career and new to the school. Frank was warm, welcoming, kind and patient. His footprints will forever be on the school (quite literally, he gave me a construction tour) and, of course, figuratively. He will be missed.
In our senior year, Matt Sheehan and I, inspired by Philip Merrill's gift the year before, began brainstorming ways that we too could say thank you to the j-school and leave our mark. The trouble was, we couldn't afford to endow a professorship or name a classroom. But there was one room in the building low-rent enough for two penniless college kids to afford naming rights, the men's bathroom. We decided to pitch the administration on naming a urinal and bathroom stall in our honor, though we were pretty sure no one would buy it. Then again, we hadn't met Frank yet. 
Frank not only enthusiastically accepted our proposal, he excitedly told us we would be the first donors to the new building fund. He loved the idea as much as we did. We couldn't believe our luck, an assistant dean with an undergrad sense of fun! But that was Frank, always finding inventive and creative ways to support the college's faculty and students. He was a tireless advocate for the j-school and a beloved figure inside its halls. He will be missed, but his work and memory live on in the college he helped build. 
Frank was not just Merrill's No. 1 fan, he was also our institutional memory and an all-around great guy. At a time many years ago when I was not particularly close to our school, Frank brought me back in with warmth and that ever-present, welcoming grin. A great man has passed.
My wife Christine and I first met Frank Quine during the Philip Merrill of College of Journalism's new Knight Building fund campaign kickoff under the auspices of then-Dean Tom Kunkel.
I've met few more people in business or academia with a sweeter, kinder disposition than Frank. He applied his incredible memory recall anytime we'd bump into one another at the college or at sports or other events: Months could have gone by since seeing him, but thanks to Frank, you picked up right where you left off! When it was part of his job, he made it attractive to alumni to expand our support of the University of Maryland.
The Philip Merrill College of Journalism at Maryland is a stronger institution today for Frank Quine's vast contributions and big-hearted legacy. He will be missed.
It's so sad to hear about Frank. I first met him on Christmas 2010 when he was hosting a journalist, a Humphrey fellow from Latvia that year. Six years later, Frank and Mary Ellen were hosting me during my Humphrey fellowship year, too, and we kept our friendship close. We usually had Thanksgiving dinner together. Frank was always up to date with everything that is happening in journalism and across the world. He was very kind and friendly. I will miss him.
Frank was one of the kindest, most supportive people I had the luck to meet when I first came to UMD back in 2002 as a Humphrey fellow. Frank voluntarily became my "adopted" host family. He and Mary Ellen opened their home to me, my husband, and other international students during Thanksgiving and other occasions, making sure that we always felt at home. We have stayed in touch through the years and he will be dearly missed. 
The first person I met on the morning I came to interview at Merrill was Frank Quine. He was so warm and welcoming, telling me about the college and work he did, that I nearly forgot how nervous I was. 
When in my first year I had to organize an event in Baltimore, an event for which there was no budget, Frank calmly talked me through the arrangements and helped me figure out how to create a program with almost no money. What a relief to know he was there.
Through the years, as I attended Merrill events, I got used to seeing Frank and Mary Ellen at the center of things, happy to see everyone. He was a magnet. People were drawn to his warmth and graciousness. What a wonderful person. 
I always think of Frank as having a twinkle in his eye. He was upbeat, incredibly encouraging and a great storyteller. And he always had the best interests of both the college and its people in mind.
Frank's love for the college cannot be measured. His bonhomie, courtly demeanor and perpetual optimism made working with him a joy, yet he knew where all the (excuse the Halloween reference) skeletons were buried. Only surpassing his love for Merrill College was his devotion to his wonderful wife and his sleek Italian greyhounds. I have to believe his spirit will haunt Knight Hall, which he played a huge role in building, in only the fondest way. I will really, really miss him.
This is so terribly sad. Frank Quine quite simply made his piece of the world a better place. Every single day. He was always optimistic, always kind and always ready to jump in to help when help was needed. He loved this college and all its programs and people -- students, faculty and staff -- and worked doggedly to make them succeed, even after his so-called retirement. He had a knack for making everyone feel special. I loved his antics at Reese Cleghorn's Halloween parties -- especially when he showed up as the "anti-Frank" -- with so much face makeup and punk hair and attire that none of us knew it was him until he finally spoke. I loved the effort he put in to try to keep American Journalism Review afloat. I loved hearing about his beloved dogs, and the trips he and Mary Ellen would take to the Outer Banks and overseas. My heart goes out to Mary Ellen, who he loved dearly.
When I came to Merrill, one of the first people I met was Frank. I wasn't sure what his job was -- and half-wondered whether we were smart enough to hire a man just to be warm, friendly, welcoming and totally classy. Soon I realized that he did have a job, but I am sure it helped him and it totally help us that we had this warm, friendly, welcoming and totally classy man as a colleague.
Frank Quine was one of the finest gentlemen it has been my pleasure to know. His heart lay in the field of journalism and in the development of the Merrill College. His contributions to the college and to the professional chapter of the Society of Professional Journalists are too many to enumerate. What sad news that he is gone.
I worked with Frank for many years. We got along well; he was a true professional. After his retirement, Frank, Carl and I would go to a football game together once each season. That lasted a number of years. Indeed, on Saturday, I passed by on a road not too far from the stadium as Maryland was playing; I thought of those good times. Over a number of years, Frank, myself, Carl, George Solomon and Kevin B have taken part in a Sports Experts Contest (tongue in cheek) to predict the outcome of the Washington Football Team. His prediction for this year is eight wins and nine losses. I hope he wins. He always was a winner.