Internationally renowned broadcast journalist Tom Bettag, a lecturer at the University of Maryland Philip Merrill College of Journalism, will be inducted into the National Capital Chesapeake Bay Chapter of the National Academy of Television Arts and Sciences' prestigious Gold Circle this year.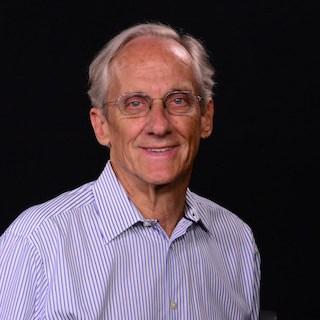 The 2021 honorees join an impressive group of industry professionals who have helped shape the broadcast industry and continue to influence its future. Gold Circle inductees must have devoted more than a half-century to the broadcast industry and made significant contributions to the National Capital Chesapeake Bay community.
"This is a tremendous honor that is often compared to a 'Hall of Fame' within our chapter and the entire Academy," President Jason Gittlen said in a statement. "Each inductee will join the ranks of other past inductees, including Sam Donaldson, Gordon Peterson, Judy Woodruff, Ted Koppel, Bob Schieffer, Maureen Bunyan and Jim Vance."
Bettag is a 52-year veteran of television news and journalism. He has worked on some of TV news' most important shows on CBS, ABC, CNN, NBC and the Discovery Channel and alongside some of its biggest names -- Walter Cronkite, Ted Koppel, Dan Rather, Candy Crowley, Brian Williams and more. 
He has won 30 Emmy awards, two Peabody awards, six duPont silver batons and the Fred Friendly First Amendment Award. 
"But that comes with no ego," the nominating letter from Merrill Senior Lecturer Josh Davidsburg read. "In person, he is a modest, humble journalist, willing to go out of his way to help our students in any way he can."
Bettag has spent the past six years teaching Merrill College students, helping the broadcast program rival that of any other journalism school. 
"He's provided insight into an industry that only someone with the experience of a Gold Circle member can give," Davidsburg wrote. "His classes have produced long-form investigative pieces for PBS NewsHour and Maryland Public Television. Our students rave about his knowledge and his calm, even demeanor."
"Since the 2015-16 school year, our students have had the unique opportunity to learn broadcast journalism from Tom Bettag, one of the best-known and most-respected producers in American television history," Merrill College Dean Lucy Dalglish said. "We're so proud to have him on our faculty, and pleased that NATAS is recognizing him with this prestigious honor."
With the induction of the 2021 honorees, the Gold Circle totals 23. The induction ceremony was originally planned for Jan. 22 but has been postponed.
For more information, contact:
Josh Land
joshland@umd.edu
301-405-1321