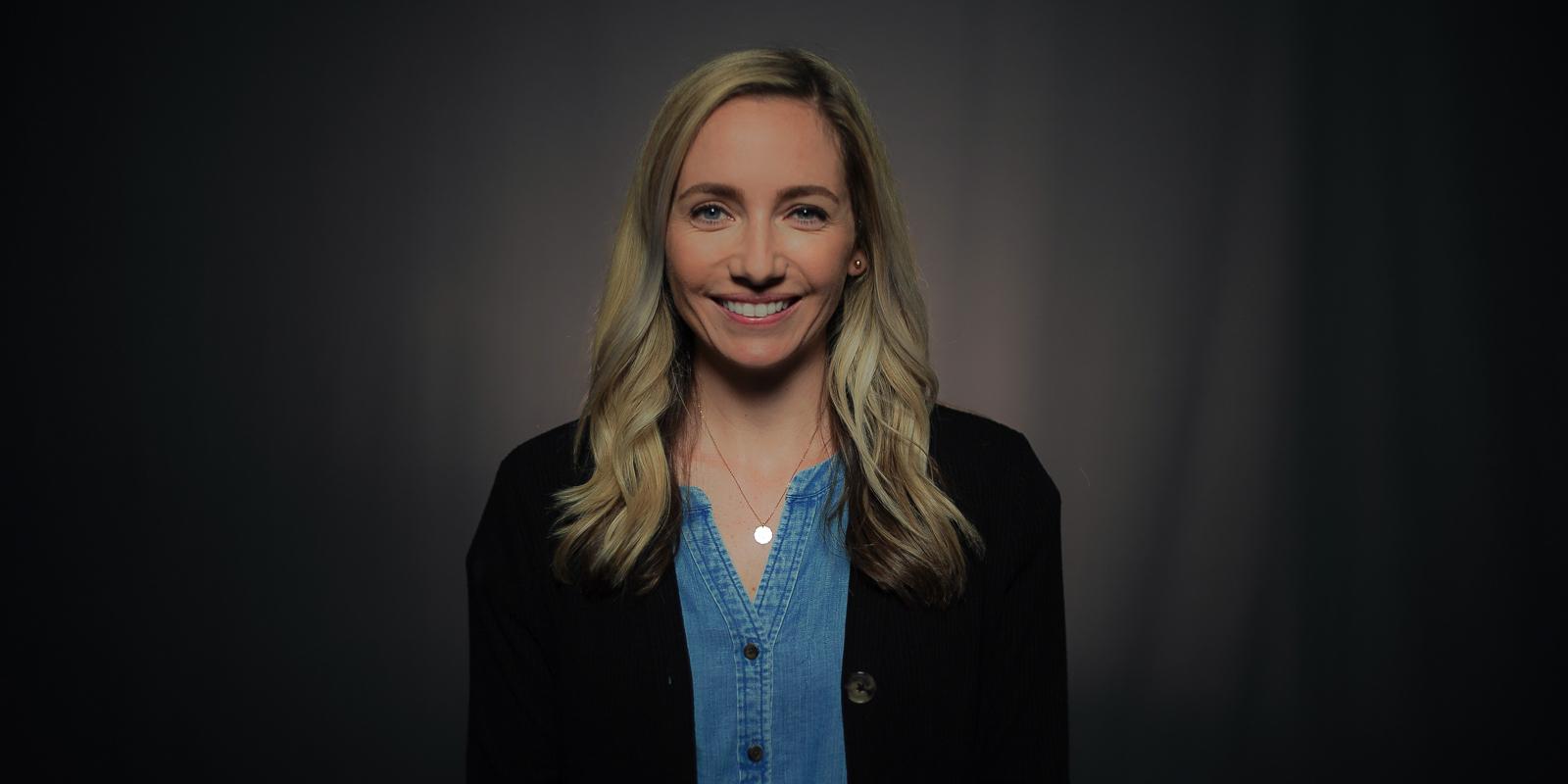 COLLEGE PARK – The University of Maryland's Philip Merrill College of Journalism has hired award-winning photojournalist Alanna Delfino as a broadcast lecturer, Dean Lucy Dalglish announced Wednesday.
A multiplatform photojournalist and editor for TEGNA's national VERIFY team, Delfino is a 2015 Merrill alum and has been a Merrill adjunct lecturer since 2017. At TEGNA, she produced daily and long-form, data-driven content for local news stations around the country. Before that, she was a photojournalist at Baltimore's WBFF Fox45, where she specialized in producing daily news with a creative storytelling approach. 
In her new role, Delfino will teach undergraduate and graduate courses in broadcast and multiplatform news production, primarily shooting and editing but also newsgathering and visual storytelling. She will also serve as lead instructor for the college's introduction to videography classes.
"We are delighted to welcome Alanna to our full-time faculty," Dalglish said. "We have watched her career soar since she graduated from Merrill College. As an adjunct faculty member for the past five years, Alanna has demonstrated that she not only is an outstanding journalist but she's also a gifted teacher." 
Delfino's work is nationally and locally recognized. She was the National Press Photographers Association 2017 and 2018 East Top Photographer of the Year and a finalist for NPPA's National Television News Photographer of the Year. She's earned 12 regional Emmys and the Chesapeake Associated Press Broadcasters Association's 2020 Outstanding News Photography award.
As an adjunct lecturer, Delfino taught an intermediate news reporting class to undergraduate students. 
"I'm thrilled to be joining my alma mater's full-time faculty. As an instructor, I strive to educate students on the simple knowledge that quality video, crisp natural sound and memorable moments will lead to a well-rounded story," Delfino said. "My focus is to teach journalism students how to be their own field producer, be confident while asking questions behind the lens and communicate effectively in a team setting."
When she's not teaching or in a deep edit, Delfino enjoys taking long road trips to Florida with her fiancé Tom and dog Macro.
For more information, contact:
Josh Land
joshland@umd.edu
301-405-1321