COLLEGE PARK -- Senior Lecturer Adrianne Flynn, who has run the University of Maryland Philip Merrill College of Journalism's internship and career development program for almost a decade, will retire on Jan. 1, 2022.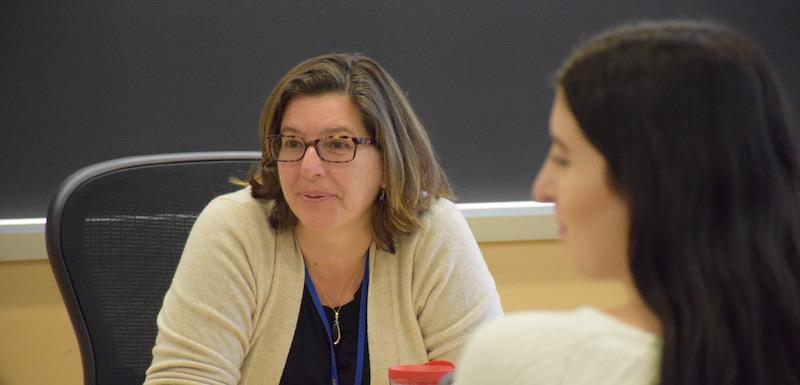 Senior Lecturer Karen Denny, who has been the director of the Capital News Service Annapolis bureau since 2014, will replace Flynn as Merrill's director of internships and career development. Denny will continue to lead the CNS Annapolis bureau through the end of the Fall 2021 semester.
Merrill College has begun its search for a new director for the CNS Annapolis bureau, and plans to fill the position in time for the Spring 2022 semester.
"While I am sad that we will no longer have her on our faculty, I am pleased for Adrianne in this very personal choice," Merrill Dean Lucy Dalglish said. "Many capstone teachers will tell you that Adrianne is a phenomenal editor, who never hesitated to 'backstop' their editing of student work. I will miss her skillful teaching, directness, wise counsel and sense of humor."
Flynn came to Merrill College in 1999 as the CNS Annapolis bureau director after a career as a reporter, where her last stop was as Washington correspondent for The Arizona Republic. She moved to the CNS Washington, D.C., bureau in 2006 and to the career-development position in 2012. 
She led Merrill's first efforts to cover the national political conventions, chaired its master's and scholarship committees, served on numerous search committees, managed the college's contest entries, served as one of Merrill's first instructors for the Young Scholars program and much more. 
Flynn was one of the first senior lecturers appointed under the new professional-track promotion program.
"When I joined Merrill College, I thought this would be a short stop and then back to daily journalism in a few years, but I enjoyed teaching so much, the time just rushed by," Flynn said. "It's been enormously satisfying to see the college stand among the country's leading journalism schools and to serve with such an elite and caring faculty. It's very hard to leave, but I'm also looking forward to opening some new doors."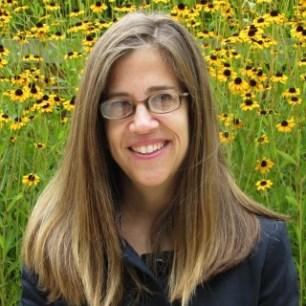 Denny, who has both a master's degree (2002) and bachelor's degree (1991) from Merrill College, is a former editor with the McClatchy-Tribune (formerly Knight Ridder/Tribune) News Service, where she founded the wire's Newsfeatures and International sections, and was a features editor.
She previously worked as the Maryland editor for The Washington Times, and at the suburban Journal Newspapers as an editor and local government reporter. She also served as a professor at Sang Ji University in Won Ju, South Korea, and began teaching at Merrill College as an adjunct professor in 2000. 
"I will always treasure the Annapolis CNS bureau -- the best part has been getting to know a handful of students every semester and helping them be better journalists," Denny said. "Following Adrianne's superlative leadership is a big job with a big reward: Working with every student in the college to help them get where they want to go."
In addition to managing the Annapolis bureau, during the 2018-19 school year, Denny served as the de facto "chief of staff" for the Annapolis Capital Gazette when the staff shared Merrill's Annapolis newsroom for almost a year following the tragic 2018 murders of five staffers in the Capital Gazette's newsroom.
"Karen is a natural choice to replace Adrianne," Dalglish said. "During the year she assisted the Capital Gazette, Karen demonstrated not only that she is an outstanding teacher and mentor, but she is also a compassionate advocate and problem solver."
For more information, contact:
Josh Land
joshland@umd.edu
301-405-1321