COLLEGE PARK — The Association for Education in Journalism and Mass Communication (AEJMC) History Division has named Dr. Ira Chinoy, an associate professor at the University of Maryland's Philip Merrill College of Journalism, one of four winners of the 2023 Jinx Coleman Broussard Award for Excellence in the Teaching of Media History.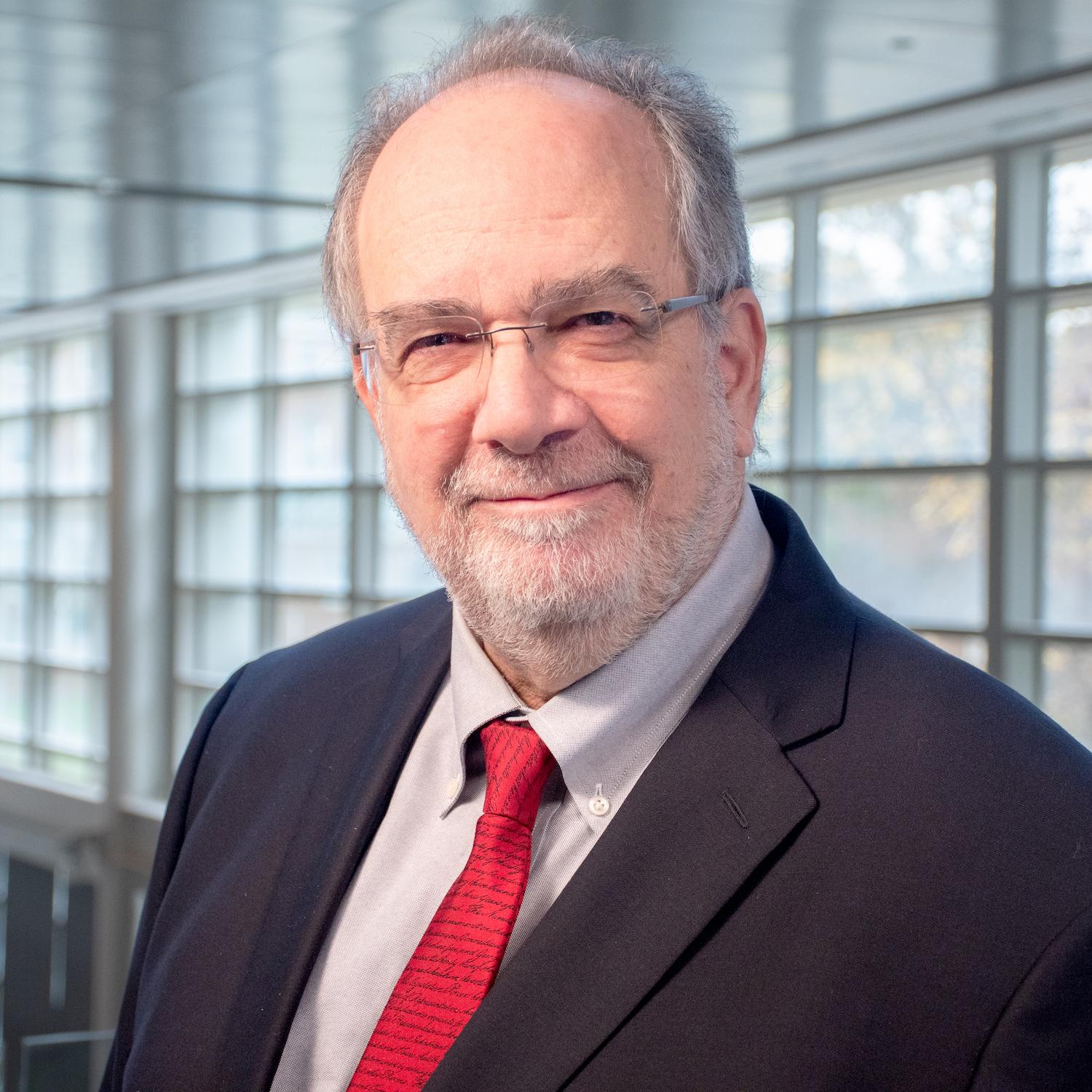 The award acknowledges original, creative practices that journalism educators and media historians use in their classrooms to teach media history and seeks to share those techniques with other instructors. Ideas and practices focused on diversity, collaboration, community and justice receive special attention in the selection process. The award is in its fifth year.
Chinoy was honored for the structure and content of a course he created, JOUR476 (Researching Emerging Media in Journalism: Past, Present and Future). (NOTE: Read below for details on Chinoy's teaching innovations.)
He previously won the AEJMC History Division award in 2021 for his work on JOUR200 (Journalism History, Roles and Structures). In 2021, he also received the National Award for Excellence in Teaching from the American Journalism Historians Association.
"This year's winning submissions are great ideas that anyone teaching media history can use in their own classrooms," said Dr. Ken J. Ward, chair of the History Division's teaching award committee. "They're tested, they're creative, and can bring a spark to anyone's course. I'll be excited to see these ideas presented in Washington."
The winning practices submitted by the winners will be featured in a panel at the 2023 AEJMC National Convention in Washington, D.C., and on the history division's website after the convention. Winners will also be honored at the division's awards gala at the convention.
Chinoy, who has been on the Merrill College faculty since 2001, has 24 years of experience as a journalist. He was part of a Pulitzer Prize-winning team at The Washington Post, where he was director of computer-assisted reporting, and part of another Pulitzer-winning team at The Providence Journal. He served as Merrill's associate dean for academic affairs from 2012-14, and is director of the UMD's Future of Information Alliance.
More on Chinoy's JOUR476 Innovation
We may feel like the pace of innovation in the world of media and information now is unlike any time in the past. But the premise of Chinoy's course on the past, present and future of emerging media in journalism is that people living in any decade over the past two centuries would have felt much as we do, swept up in waves of change.  
Students in JOUR476 become time travelers by undertaking a "Decades Research Project." Each student chooses and researches the first decade following an innovation in the technology, tools or practices of  journalism between 1820 and 1990. They seek to understand what happened, why and how people responded. They must bear in mind, as one of Chinoy's mentors once told him, that the blessing and curse of the historian is to know how things turned out. Students begin to grapple with this dilemma from the very first class, when they watch the 1952 launch of the "Today Show" on NBC. It was a gamble then. No one could know it would survive to our own time.
The students, primarily seniors, can produce a research paper or a deeply researched work of long-form journalism, using skills acquired in their years at Merrill College, such as a New Yorker-style essay, a podcast, a documentary or a website. All weekly assignments, discussions, readings and critical-thinking exercises work in the service of this project. Students submit a proposal. then a working summary and source list. Before completing their project, they make a presentation to work out their ideas and get feedback. In the final week, the class considers major challenges facing the news media today and whether their explorations during the semester help them see a way forward.
There are several hands-on activities. In the second week, the class looks at newspapers from around the time they were born, exploring in a physical way what a former head of The Associated Press described in 2004 as the "cold shower of disintermediation." That is, they consider ways that a new medium displaced newspapers from their roles as intermediaries in the information flow to news consumers, who could get ads, movie reviews, sports scores, weather forecasts, and stock quotes online. 
In another session, students pore over illustrated weekly newspapers from the Civil War era, which Chinoy has acquired over the years from eBay. The students try to imagine what it was like when illustration was new in the era before photography. They also have a chance during the semester to have a hands-on session with artifacts from the history of news that are kept at the UMD Library of American Broadcasting on campus — a  telegraph key, a CBS radio transmission kit from the 1930s, a heavy early portable TV camera, rudimentary recording equipment and much more. Students use this as a jumping-off point to search online for images of artifacts that relate to their projects.
Early in the semester, discussions lead to the development of "categories of analysis" that students can use as aids to observation when they look at emerging media of the past. There are usually 10 of these categories that help illuminate both change and continuity: journalism and journalists; non-journalism players in the journalism space; news and the news landscape; technology; ethics, credibility and trust; finances and measures of success; the public sphere; audiences, power and diversity; time and speed; and values, wants, needs and habits. In lieu of exams, students make weekly entries in a "personal learning journal" they create with Adobe Express and share with their instructor. Chinoy developed the journal idea during the early pandemic for use in JOUR200, the journalism history course for freshmen.
There is a heavy focus on diversity, both in the choice of projects and in weekly sessions with readings or videos that focus on such questions as, when a new medium for news comes along, who is in and who is left out or excluded? With this in mind, the class is able to see what may be missed by just focusing on traditional "firsts" in emerging media — such as the development of magazines, radio or television. Instead, students might pick for their decades project the first women to break into anchor slots in TV news in the 1970s, the first African Americans to launch robust and profitable urban newspapers in the early 1900s, the first periodicals for the LGBTQ community in the mid-1900s and more. One result is that students openly ponder what sort of diversity gaps might exist today in emerging media and what can be done to rectify those gaps.
To provide as much clarity as possible, the course is broken into weekly online modules in ELMS, each with its own "agenda" page with links to every element of the course — readings and prompts, assignments, ELMS discussions, resources for research and more. Anonymous student feedback provides a measure of assurance that the approach works, especially for seniors who are very much occupied with what they are going to do after graduation.
"I really enjoyed the lack of busy work and the attention I could give my research project. … We are mostly upperclassmen in this class, so I liked having the autonomy and trust to learn on my own. The personal learning journals were a good way to make sure we were staying engaged."
"The decades project was a great way of really engaging us in the themes of the course while allowing us to connect them to something we are passionate about or interested in. I also really liked that we kept coming back to the same themes throughout our study of the history, showing what trends and dynamics are central to the profession and to innovation in general."
"This was one of the most intellectually stimulating courses I've taken. I enjoyed the subject matter to the point that I would do readings ahead of time and do them thoroughly."
"The best aspect of this course was, of course, Professor Chinoy, but I also really loved the decades research project and how it was organized. It was probably one of the only long–term projects in my academic career where I actually was engaged with it throughout most of the project, as opposed to doing everything at the last minute."
"I feel more prepared to go into the workforce and I was able to use creative tools. It also helped me better prepare as a researcher."