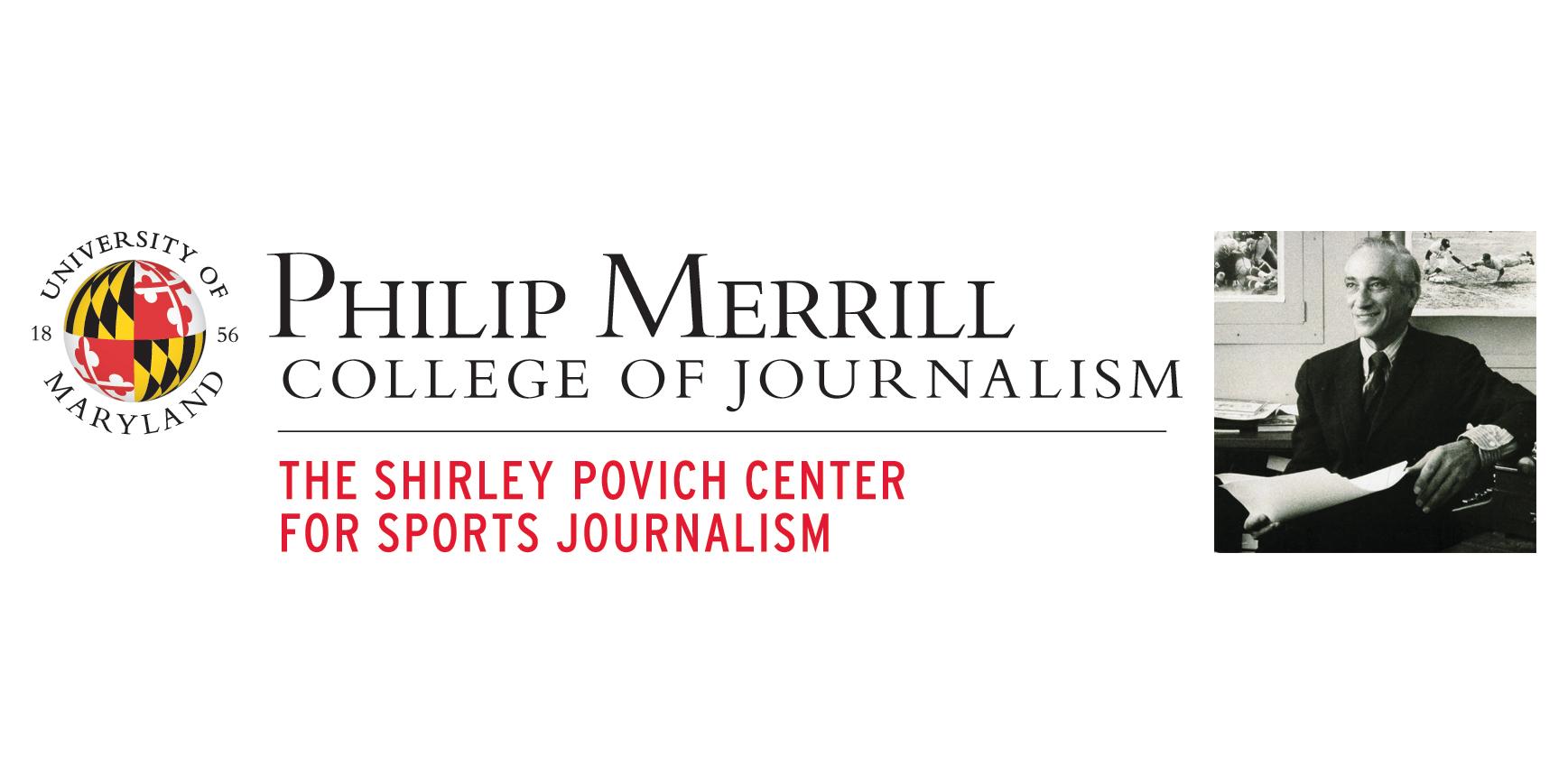 COLLEGE PARK — The Shirley Povich Center for Sports Journalism at the University of Maryland Philip Merrill College of Journalism on Wednesday announced it will conduct as many as two sports and politics polls per year in collaboration with The Washington Post and the UMD Center for Democracy and Civic Engagement.
The first batch of findings from the first Povich Center-CDCE-Washington Post poll were published by The Post on March 31. The poll, which was conducted online March 12-18 using a random national sample of 1,500 adults, explored the public's likelihood of returning to a live sporting event in a post-COVID-19 world. It also included questions about youth sports, the findings from which were published by The Post on April 2.
The third Post story on findings from the first poll explored how Americans feel about the national anthem being played at sporting events, and was published May 21.
Merrill College's student-powered Capital News Service also published a story and graphics about the findings on April 6.
"We're pleased to join our partners for the first Povich Center-CDCE-Washington Post poll," said Povich Center Director Mark Hyman, the inaugural George Solomon Chair in Sports Journalism at Merrill College. "The poll is an exceptional learning opportunity for our students. They'll participate in writing questions and will use poll results in research and reporting. The poll also underscores the Povich Center's role as a national leader in conversation of sports, politics, race, gender and equity."
The poll found that 42% of Americans say they would be comfortable attending a sporting event in person right now and 69% don't expect sports to safely return to full fan attendance until mid-fall or later. 
Results also show 40% of Americans who have been to live sporting events since 2018 miss attending them "a lot" while another 47% miss going "a little" and 14% don't miss going at all. Meanwhile, 76% of all respondents said if sports leagues allow fans to attend events this spring, they should be required to wear masks — but the results were split along political party lines. 
"The poll reveals the uncertainty that fans feel about returning to live sports," Hyman said. "While most say facemasks should be required at sports events this spring, that would be a major enforcement challenge for teams and leagues."
Results also showed an impact on sports at the youth level. Six in 10 parents of young athletes said the disruptions have had a negative impact on their children's emotional well-being, The Post reported Friday.
The Shirley Povich Center for Sports Journalism prepares students to be innovators and leaders in all facets of sports media. The center's unique, experiential curriculum and public programs elevate and amplify discussion of race, gender, politics and the world — just as Shirley Povich did each morning in The Washington Post.
To serve that mission, the Povich Center will use the poll to support its students in a variety of ways. It will provide troves of proprietary data for student reporting projects, students will help choose poll subjects, and the center will host panels and discussions based on the poll results.
"The Post is thrilled to collaborate with the Povich Center and CDCE on surveys exploring the connection between sports, politics and cultural issues," said Scott Clement, The Washington Post's polling director. "The first survey's findings illustrate how the partisan split in concern about the coronavirus has shaped Americans' views on returning to live sporting events."
For more information, contact:
Kaitlyn Wilson
kcwilson@umd.edu
301-405-4605