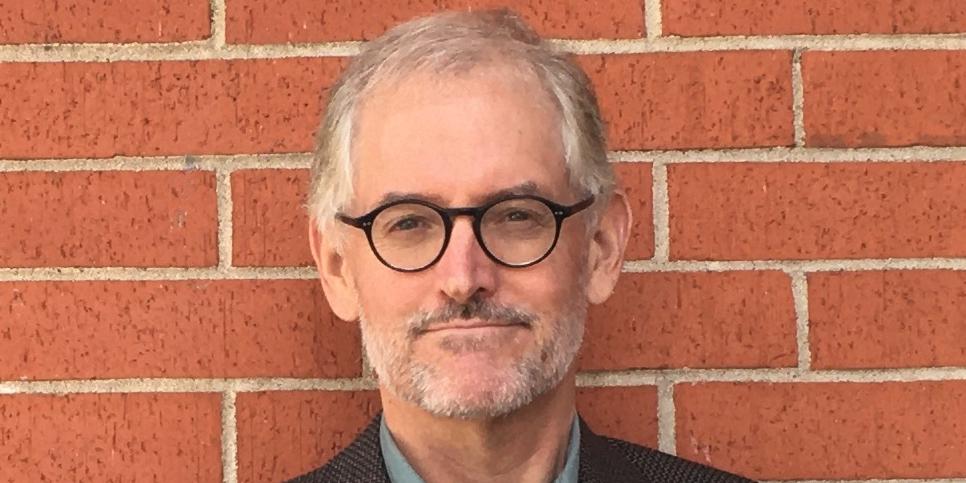 COLLEGE PARK – Dr. Rob Wells, a visiting associate professor at the University of Maryland's Philip Merrill College of Journalism, has been appointed to the rank of Associate Professor with tenure, University President Darryll Pines announced this week.
In the fall, Wells will replace retiring faculty member Sandy Banisky as Merrill College's Abell Professor in Baltimore Journalism, and will teach the college's Baltimore urban reporting course. 
Wells will also succeed Dr. Ronald Yaros as director of the Merrill College Ph.D. program at the start of the Fall 2022 semester. Yaros has led the Merrill doctoral program since the 2016-17 academic year.
"Professor Wells is one of the rare individuals who has been equally successful in journalism and academia," Merrill Dean Lucy Dalglish said. "While earning his Ph.D. at the University of Maryland, he demonstrated he is a gifted teacher and a tireless worker. His combination of professional experience and scholarship makes him a perfect fit to lead our Baltimore capstone and our doctoral program.
"We are grateful to Dr. Yaros for the hundreds of hours he's spent recruiting and mentoring our Ph.D. students while managing our doctoral program."
Wells, who completed his Ph.D. at Merrill in 2016, returned to the university at the start of the Spring 2022 semester after more than five years at the University of Arkansas, where he rose to the rank of associate professor and led Arkansas' journalism graduate program. Working with his students, Wells published ArkansasCovid.com, an award-winning news and data site that covered the COVID-19 crisis.
Wells has more than two decades of business journalism experience at The Associated Press, Bloomberg News, Dow Jones Newswires and The Wall Street Journal. 
While at Arkansas, Wells partnered with Merrill's Howard Center for Investigative Journalism on multiple projects, including the award-winning "Nowhere To Go" homelessness investigation. He is the author of "The Enforcers: How Little-Known Trade Reporters Exposed the Keating Five and Advanced Business Journalism" (University of Illinois Press, 2019), and the forthcoming "The Insider: How the Kiplinger Newsletter Bridged Washington and Wall Street" (University of Massachusetts Press), set for release this fall.
While working on his doctorate at Merrill, Wells created a business reporting capstone course. In 2016, the class published an investigative project that revealed a nursing home company routinely discharged patients when their Medicare coverage ran out and they had no income for further care. The series, called "Discharging Trouble," led the Maryland Attorney General's office to file suit against the company and resulted in a $2.2 million settlement.
"Rob brings his deep experience in business and accountability journalism to our program, and a proven record of teaching students how to do it," said Deborah Nelson, Merrill professor of investigative journalism and chair of the appointments committee.
During the 2011-12 school year, Wells helped launch a business reporting program at the University of South Carolina while serving as a Reynolds Visiting Business Journalism Professor. 
For more information, contact:
Josh Land
joshland@umd.edu
301-405-1321