Povich Center Book Club
Each year, The Shirley Povich Center for Sports Journalism hosts a virtual book club with area high school students. The book club highlights and promotes discussion of sports, race, gender, history and the protest movement.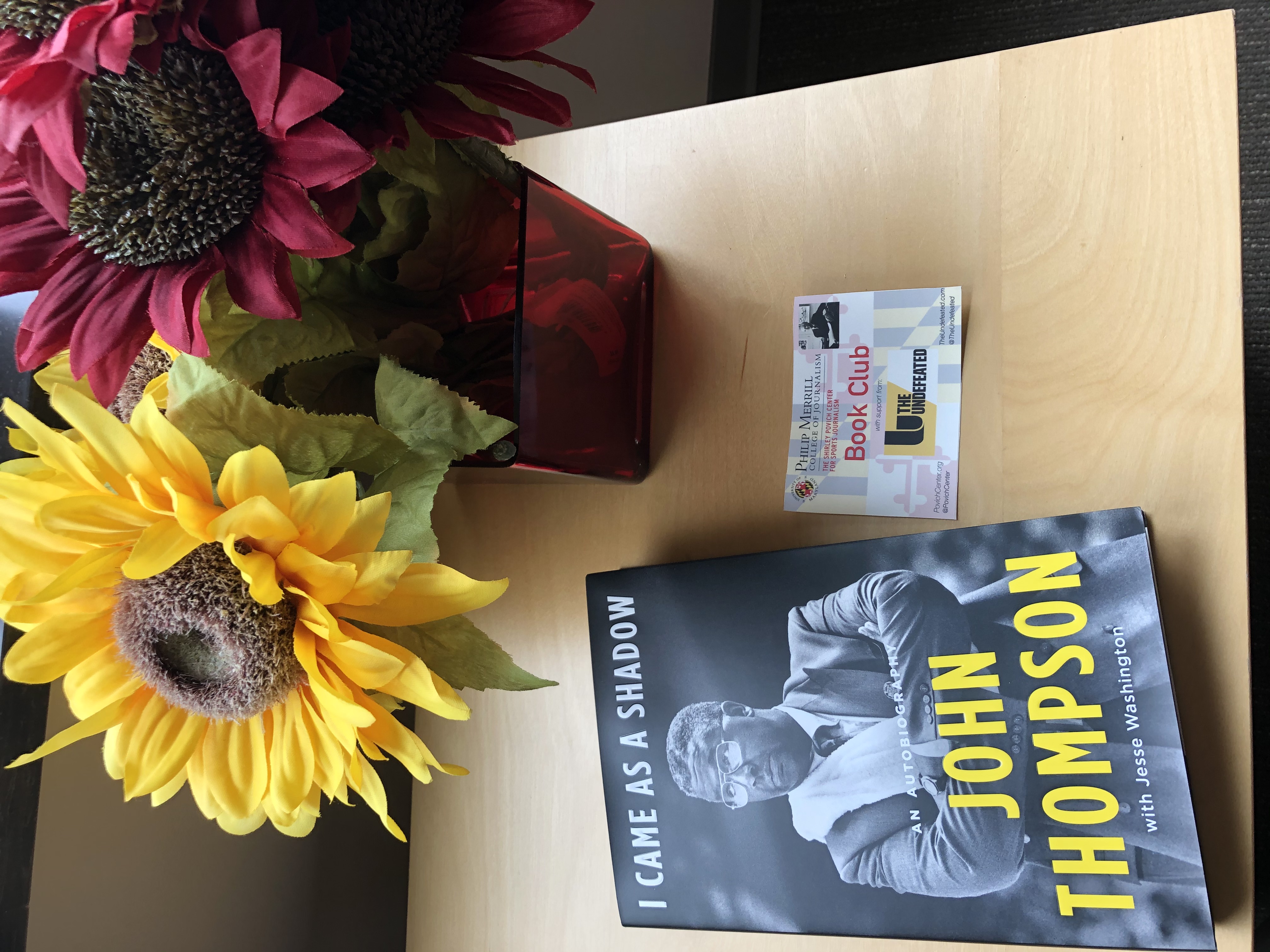 The Povich Center provides a copy of the book to each participating student, and asks the teachers and classes participating in the book club to incorporate the selected reading into their curriculum. At the start of each spring, we host a virtual discussion on the book with the students, teachers, author and other key figures.
So far, we have had participating students from Prince George's County, Baltimore City and Washington, D.C. Thanks to a generous donation from The Undefeated in 2021, we were able to include more than 400 students. 
It is our hope that with this program, students will have the opportunity to read and discuss an important book and learn more about Merrill College and the Povich Center and the various opportunities we can offer them in the future.
For more on the book club and the selected books, see below: 
This year's book selection was "Silent Gesture: The Autobiography of Tommie Smith" by Tommie Smith and Merrill College alumnus David Steele. The book recounts Smith's famous medal-stand protest at the 1968 Summer Olympics.
On Jan. 13, approximately 40 Prince George's County high school students met via Zoom with Smith, Steele and Kevin Blackistone, Merrill College Professor of the Practice and Washington Post Sports Columnist, to discuss the protest movement in sports and Smith's legacy as a champion of social justice.
You can learn more about the book club in this piece by Alex Flum from WDVMTV.
The 2021 book club selection was I Came As a Shadow, the autobiography of John Thompson, the legendary Georgetown University basketball coach, written with Jesse Washington of ESPN's The Undefeated. Coach Thompson died in August, 2020, four months before the book's publication. 
Thanks to a generous donation from The Undefeated, the Povich Center was able to provide 485 books to high school students in Prince George's County, Baltimore City and Washington, D.C
On Feb 24, more than 400 students participated in a virtual Q&A with Washington, Coach Thompson's son, John Thompson III, and Merrill College professor Kevin Blackistone (of The Washington Post and ESPN's Around the Horn). You can view the discussion here.