COLLEGE PARK — Dr. Kathy McAdams, a beloved former faculty member at the University of Maryland Philip Merrill College of Journalism, died Sept. 29 at age 70.
McAdams was the former associate dean for academic affairs and an associate professor emerita at Merrill College.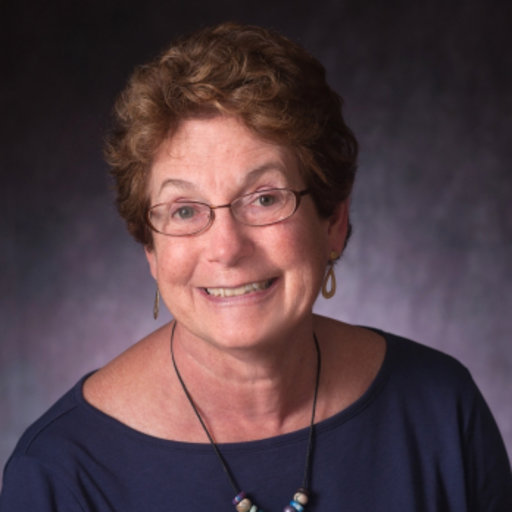 Her husband, Tim, said teaching was her "first love."
"She loved her students more than anything. She was devoted to their learning, their growing and was a fierce advocate for her students," Tim said. "She was a quick mind. … She just was very devoted to undergraduate education and diversity of all kinds. She was a strong advocate for people of color and women."
McAdams spent more than two decades working at the university, serving on the Merrill College faculty as well as filling various campus-wide roles, including executive director of College Park Scholars (1997 to 2002) and associate dean of undergraduate studies (2005-10).
"Kathy was a superb teacher and, more importantly, an outstanding person," said Carl Sessions Stepp, a professor emeritus at Merrill College. "She was always available to students and colleagues, she went about her work with both humor and rigor, and she truly cared about others. Few people that I know have served so successfully at so many different jobs on campus. We are a much better college and set of people because she was with us."
Former Merrill College Dean Kevin Klose asked McAdams to rejoin the Merrill College faculty in 2010 as associate dean for academic affairs. She remained in that role until she officially retired in 2012. In 2014, she was granted emeritus status.
But McAdams couldn't stay away from the college nor the university. She served as a graduate student ombudsman before working as an adjunct lecturer for Merrill College until last year.
"Kathy McAdams was an outstanding teacher — truly one of our best. She was a graceful, delightful woman who always put her students first," Merrill College Dean Lucy A. Dalglish said. "After her official retirement, once she rejoined us as an adjunct, it was fun to see how much she enjoyed being back in the classroom."
McAdams first came to the UMD College of Journalism in 1987 as a lecturer. She became an assistant professor in 1988 after completing three degrees at the University of North Carolina at Chapel Hill: a bachelor's in English education, a master's in journalism and a Ph.D. in mass communication.
McAdams earned tenure at the University of Maryland and was promoted to associate professor in 1995. She was recognized for outstanding teaching by the Panhellenic Council, the Center for Teaching Excellence and the local chapter of Omicron Delta Kappa service honorary. From 2003-04, McAdams served as Merrill College's graduate director in between her roles with College Park Scholars and the Office of Undergraduate Studies.
Her academic leadership included highly effective supervision of more than 15 master's degree theses, 10 Ph.D. students and six students from the individual studies program. Her former students teach at Merrill College, Brigham Young University, Towson University, Morgan State University, Cabrini College, Georgetown University, University of Wisconsin-Eau Claire and Gallaudet University.
"She lived for the college and her students," said Merrill College Associate Professor Ira Chinoy, who was one of McAdams' Ph.D. students after he joined the college faculty in 2001. "For her, teaching was always joyful, and she set a great example for those who followed her."
McAdams is survived by her husband, Tim, her son, John Robin, and her daughter, Julia. Funeral arrangements are pending.
The family requested that gifts may be made in McAdams' memory to the University of Maryland College Park Foundation and designated for the College Park Scholars Founders Endowment, which funds the Katherine McAdams Leadership Award. Gifts may be sent to the University of Maryland College Park Foundation Office of Gift Acceptance at 4603 Calvert Road, College Park, MD 20740-3421 or made online at go.umd.edu/SZh.
MEMORIES OF KATHY
Maurine Beasley, Merrill College Professor Emerita: "Kathy was an ornament to the university who loved teaching and bringing out the best in her students. She taught me a great deal about advising graduate students and the intricacies of dealing with human relationships. Kathy joined the university at a time when women faculty in journalism still were relatively rare and women graduates faced elements of discrimination. She helped women overcome societal challenges with a unique combination of intelligence, humor and empathy. How fitting there is a leadership award in her name!"
***
Anne Cooper-Chen, Ohio University Professor Emerita: "Kathy and I shared an office when we were both grad students at UNC in the early 80s … and a birthdate, though in different birth years. She let me stay at her house when I was trying to finish my dissertation and had already moved from Chapel Hill. Right now, a zillion other memories are flooding in. Rest in peace, dear friend."
***
Carol Cron, UMD Robert H. Smith School of Business Marketing Department Manager: "I worked for Kathy as a staff person during her tenure as executive director of College Park Scholars, before moving to the Smith School of Business in 1999. When at Scholars, I didn't yet have a bachelor's degree. Kathy and I kept in touch over the years, and she encouraged me in my path toward an undergraduate degree in communication and two master's degrees using the tuition remission benefits at UMD. I now teach ENGL 394 and am currently teaching ENGL 101. Next week, I'll be introducing her Grammar Slammer to my students. This easy-to-read document was created by Kathy at UNC, where she even adopted a 'unique persona' to teach it, and used it here at Maryland when she taught the undergrads. I also remember that Kathy returned from her sabbatical in about 1998, when she spent a year as an 'intern' at washingtonpost.com. Back then, we often said, 'Huh?' She was a pioneer, indeed, and will be missed."
***
Bernie Gormally, Former Merrill College Coordinator: "It is a very big loss. I worked closely with Kathy and she was truly a wonderful person. She loved the University of Maryland faculty, staff and students and worked tirelessly to make things better for everyone. She had an extreme gift of making people feel very comfortable and many times students would come to her office feeling really stressed and upset and come out laughing. She was the same with faculty and staff always making time to talk, listen and let people vent."
***
Chris Harvey, Longtime Merrill College Faculty Member: "Kathy was a terrific teacher and a kind-hearted person who loved sharing her talents with students. She played a vital role in the success of this college. She'll be missed by so many people."
***
Lisa Kiely, UMD Office of Undergraduate Studies Assistant Dean and Undergraduate Student Ombudsperson: Kathy McAdams was a colleague, mentor and a friend. I had the great fortune to work with her in Undergraduate Studies for several years, first when she served as the executive director of College Park Scholars and then when she returned to Undergraduate Studies as associate dean. Kathy was brilliant — a brilliant scholar, teacher, advocate and a mentor to undergraduate and graduate students. She was curious, as a good journalist is, and she engaged the rest of us to be curious as well. Kathy believed in teamwork. Any project she took on included colleagues around her to join in believing that collaboration only made the results better. In the report, "Meeting the Challenge of Diversity," Kathy worked with Undergraduate Studies colleagues and those who were there during the creation of the Intensive Education Development program, individuals who paved the way for access to a college education for so many students (now a part of the Academic Achievement programs). But more than anything else, Kathy was fun! She could be silly; her laugh could be heard all over the office. We all wanted to join in. Whether breaking into song or her ability to tell a great story, Kathy was one of a kind.
"To Tim, Rob and Julia — thank you for sharing Kathy with us. Our lives are better for knowing her."
***
Kevin Klose, Former Merrill College Dean: "Kathy McAdams at Knight Hall – a devoted homebody who lived with her beloved husband Tim and their family not far from the campus where she worked so cheerfully and diligently at collaborations that could illuminate a newsworthy path into the future for the next generations of Merrill students.
"Kathy was a teacher who actively advanced multidisciplinary educational collaborations, while the global industry of news gathering and dissemination embarked on its uncharted passage to a stormy new age of hypercompetitive outcomes; where thousands of the once-seemingly invincible — publishers, channel-denizens, over-the-air-broadcasters, wire services – struggle amidst multiple thousands of sites and sources, recombining for a buyer-beware new era where tried and true seems passé to many.
"Amid all such tumult, Kathy of the College Park campus, unerringly sought new collaborators, facing new challenges with new, inclusive ideas, new courses, new scholarly partners. She was almost always smiling — steady, stable, resourceful, delighting in the energy of fresh collaborations with students and teachers, making discoveries.
"Kathy McAdams at Knight Hall – showing a path into the future. Unforgettable …"
***
Svetlana Markova, Merrill College Ph.D. Graduate (2007): "Dr. Kathy McAdams was my academic advisor, my mentor and my 'second mother' here, in the U.S. She made my first days in the U.S. so much easier and my academic life such a wonderful journey! I was honored to write my dissertation under the guidance of Dr. McAdams, to work with her on several research projects and to attend her classes. Kathy's personal approach to teaching, continuous support to women in academia and genuine caring for her students (international students and their families, like mine and many others) empowered me to fight obstacles and achieve more than I could dream of. I was lucky to get to know Kathy's wonderful family, who introduced my family to the American culture. They were so welcoming to us and always open to learn about the Russian culture and history. Kathy is in my heart and will always be my role model."
***
Nancy Shapiro, University System of Maryland Associate Vice Chancellor: "Those of us who were lucky enough to know Kathy and call her a friend will never forget her contagious smile, how she used humor to defuse any difficult situation, her wise counsel and her commitment to her students and our university. I remember how pleased and delighted I was when I found out she would be the one to take over as the executive director of College Park Scholars after I left. She took a fledgling learning community and made it soar with her energy and her vision. How lucky we all were to have known her, worked with her and benefited from her friendship. I will miss her dearly."
***
Carl Sessions Stepp, Merrill College Professor Emeritus: "Kathy had the rare qualities of a peacemaker. When there were occasional tensions in the college, Kathy was trusted by people on all sides. She was a calming, open-minded, reasonable-but-firm presence that always seemed to help."
***
Greig Stewart, Former Merrill College Associate Dean: "An old calendar of mine indicates that Monday, Aug. 24, 1987, was an auspicious day. Kathy McAdams and I started our j-school professional careers on that very same day. Having tagged along with Kathy for much of our careers, there are two observations that I think bear mentioning: Kathy's advocacy for student success and her role as a professional pioneer. Thanks to her contributions, the college witnessed an increase in student success. An unexpected but most welcomed outcome was the growing diversity within our undergraduate population. I had the professional privilege of following the footprints of a special tar heel across this campus. And in front of me, along that trail, was the encouragement and support of a treasured colleague and friend."
***
Robin Talbert, Friend of Kathy: "Kathy, Tim and I knew each other in North Carolina at the Research Triangle Institute, and then reconnected years later after we all moved to Maryland. We always had that N.C. bond, and over the years enjoyed so many happy times together, when our kids were small, and as we grew older. For the past several years, we attended the Contemporary American Theater Festival in Shepherdstown, West Virginia, every summer. Kathy was sharp as a tack, creative, warm, outgoing and caring. She loved the University of Maryland and it's clear that her contributions were legendary. The thing I will always remember most and treasure is her laugh. She had a great sense of humor. I will miss her, but I will never forget her."
To add your memories of Kathy McAdams to this tribute, email Merrill College Communications Manager Josh Land at joshland@umd.edu.